Pasadena Council Approves Art Center's Master Plan
Wednesday, July 18, 2018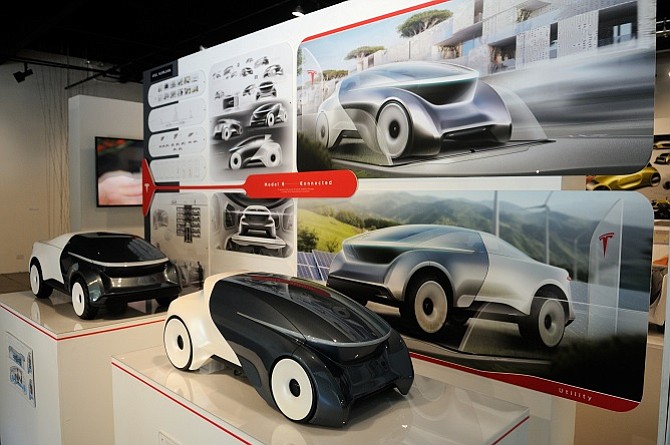 The Pasadena City Council late on July 16 unanimously approved a master plan for the Art Center College of Design that will focus the school's growth over the next 15 years at its campus south of downtown Pasadena.
The 88-year-old college with 2,100 students, is one of several art and design schools in the region; its specialty has been transportation-related design.
Please see "Business By Design: Art Center Aims to Build On Experience With Drucker School" for a recent Business Journal story on the college.
Until now, the main campus has been in the Pasadena hills northwest of the Rose Bowl; the south campus – which includes a building vacated by Jacobs Engineering Group when that company moved its headquarters to Dallas two years ago – has developed more recently.
The goal of the master plan, developed with Michael Maltzan Architecture and first presented to the city three years ago, is to relieve overcrowding at the Hillside campus and more effectively connect the two Pasadena campuses with transportation options.
"We're very pleased the city unanimously supports our vision to provide a talented and diverse student population with the educational resources they need to develop their professional and personal voice," Lorne Buchman, president of Art Center College, said in a statement. With the master plan, he said, "the College will affirm our position as an institute of higher learning in a city known for innovation, art, culture and science."
The plan calls for up to eight new residential buildings that could house up to 1,500 students, new classroom facilities, a pedestrian bridge and "elevated quad" over the Metro Gold Line tracks that split the campus at Raymond Ave. and Glenarm Street. Improvements to existing facilities will also be made at Hillside campus, including enclosing an open-air pavilion.
Economy, education, energy and transportation reporter Howard Fine can be reached at hfine@labusinessjournal.com. Follow him on Twitter @howardafine.
For reprint and licensing requests for this article, CLICK HERE.