Will Warner Bros. Produce Skyway?
Studio touts $100M route to Hollywood sign
Friday, July 13, 2018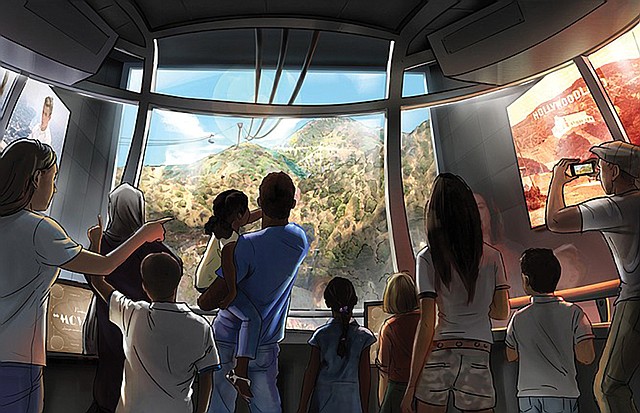 Warner Bros. Entertainment last week proposed a $100 million aerial tram to take visitors to the Hollywood sign in Griffith Park.
Public access to the Hollywood sign has become a matter of contention for residents of Beachwood Canyon area, where tourists often clog the narrow streets. A trail to the sign was made off limits to hikers last year.
The Burbank film and television studio offered to pay for the design, construction, operation and maintenance of what it calls the Hollywood Skyway, which would start from an area it owns along Forest Lawn Drive, travel up the San Fernando Valley side of Mount Lee and terminate near the famed Hollywood sign. The plan includes an education center.
"Given our close proximity to the north side of the Hollywood sign, we believe we offer a solution that has the least impact on the environment and the surrounding residential neighborhoods," Warner Bros. said in a statement.
Warner Bros. is in the early stages of the skyway's design and will conduct meetings with city agencies, neighborhood residents and environmental groups. The company said it would share revenue from the skyway with the city.
For reprint and licensing requests for this article, CLICK HERE.