Pico Rivera Furniture Brand Adds Manufacturing
Unisource Solutions hires former supplier to lead local production
Friday, July 13, 2018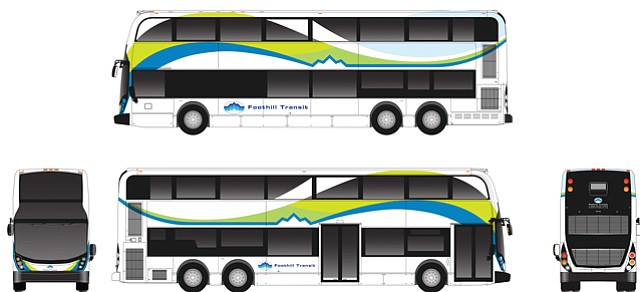 Furniture brand Unisource Solutions Inc. in Pico Rivera announced recently that it launched an in-house design and manufacturing division for its furniture operations.
The company, which was founded in 1987 and has 194 employees, makes office furniture, including custom pieces. Its new design team takes shape as the company gears up for production to meet the "residential style that's becoming more prevalent in work spaces today," said Jeffrey Braun, vice president of the company.
"The trend in offices today is agile workspaces," he said. "Workers might want to work on the sofa with their feet up one day, or they might need a private space with a small desk system the next day. We're there to address that need. We make sofas, lounge chairs and other office furniture made to withstand heavy-use environment."
Braun co-founded his own furniture store, Jeffrey Braun Furniture, with his wife in Orange County 20 years ago.
He first worked with Unisource five years ago, when his company became one of several third-party manufacturers that supplied the Pico Rivera company.
"After a close working relationship, it became evident that it made sense to do the designing and manufacturing for Unisource in-house," Braun said.
Unisource has previously used third-party contract manufacturers to make its product lines. The company hired Braun earlier this year to lead its bid to establish its own manufacturing operations, calling the new division Platform-U.
Braun said he sold his company to another manufacturer – he confirmed that the buyer wasn't Unisource.
His new employer, meanwhile, has established "five manufacturing operations in the O.C. dealing with upholstery, metal work and cased goods," he said.
Foothill Transit Doubles Up
A public transit agency that's funded by 22 member cities in the San Gabriel Valley and Pomona Valley gave a maker of zero-emission batteries and buses a boost with an order for its first double-decker vehicle.
Foothill Transit plans to use the bus on routes from across the eastern half of L.A. County.
Transit bus manufacturer Proterra Inc. last week said that it received the order from Foothill Transit, and will team up on the account with Labert, U.K.-based Alexander Dennis Inc., billed as the world's largest double-decker bus maker.
The bus will use Burlingame-based Proterra's electric vehicle battery, the companies said.
"With congestion and local air quality challenges remaining top of every transit authorities' agenda, we're excited to raise the bar in Los Angeles County with transit pioneer, Foothill Transit," said Robert Davey, president of Alexander Dennis, in a statement.
The announcement comes during a time when many public transit agencies are moving toward goals of zero-emission operations. Foothill transit hopes to be 100 percent zero-emissions by 2030. The Los Angeles County Metropolitan Transportation Authority is 10 months into a push to have a zero-emission bus fleet by 2030. Metro said at the time that its goal was contingent on two factors: continuous advancements in electric bus technology as well as a drop in the price of the technology.
Companies such as Proterra are addressing the demand for zero-emission bus fleets. A Securities and Exchange Commission filing in May noted that the company raised $100 million in new funding. The valuation of the company based on the new funding is approximately $840 million, according to media reports.
Cosco Update
China-based Cosco Shipping Holdings Co. announced June 30 that it would sell off the Port of Long Beach container terminal included in its acquisition of Orient Overseas International Ltd.
The move came as a response to concerns raised by U.S. regulators earlier this year.
The Wall Street Journal recently reported that the Committee on Foreign Investment, or CFIUS, found that Cosco's willingness to sell the Long Beach Terminal left no "unresolved national security issues" related to the $6.3 billion deal with Orient Overseas.
The new owners of the Long Beach terminal remain to be seen.
The Port of Long Beach handles almost 7 million cargo containers each year with goods valued at $180 billion, according to its website. It combines with the neighboring Port of Los Angeles as the entry point for 40 percent of all goods imported by sea into the U.S.
Beyond Beyond Meat
Venice Beach-based Outstanding Foods Inc. said it is ready for its product launch this August.
The company was co-founded in 2016 by chef Dave Anderson, the former lead product developer at El Segundo-based Beyond Meat Inc., a leader in the market for plant-based meat-substitutes that last month announced plans to expand its production facility in Columbia, Mo. to 100,000 square feet and add 250 workers.
Staff reporter Shwanika Narayan can be reached at snarayan@labusinessjournal.com or (323) 556-8351.
For reprint and licensing requests for this article, CLICK HERE.