New Projects Raise Rents in Q2 Despite Vacancies
Rents up 13 cents countywide; vacancy at 14.1 percent
Friday, July 13, 2018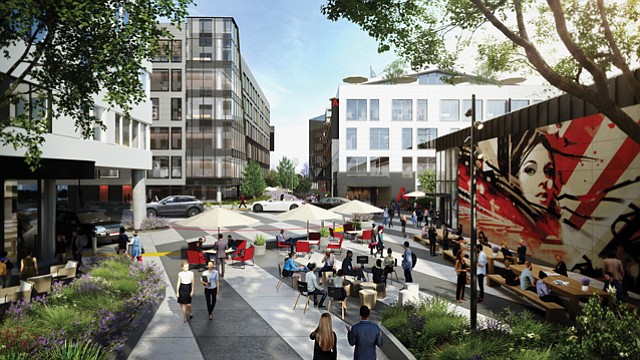 Office development in Los Angeles County soared in the second quarter, with nearly 2.7 million square feet of office space under construction – an increase of 25 percent from the prior period and around 40 percent compared with a year earlier.
The trend continues in line with the overall commercial real estate market in Los Angeles County, which showed continued strength from April through June since the same period in 2017.
The asking price of Class A office rent grew 8 cents quarter over quarter despite the higher vacancy rate, particularly because enough new, higher-end Class A office construction came onto the market to drive up rents and offset the negative effects of more vacancies. Compared to the same, year-ago period, Class A rents rose 13 cents on average countywide to $3.75 per square foot.
L.A. County net absorption – the net change in occupied space over a period of time – turned negative at nearly 13,500 square feet as the vacancy rose to 14.1 percent from 14 percent in the first quarter.
The net absorption rate fell due to so much new office space being built, with more than 1 million square feet – about 41 percent of all countywide construction – rising on the Westside.
The Westside submarket, along with downtown Los Angeles and Hollywood – three of the county's most prominent office markets – saw positive net absorption constrict. In many other areas of the county, net absorption was positive over the quarter.
In the Tri-Cities submarket of Burbank, Glendale and Pasadena, net absorption became a positive metric over the April through June period for the first time since the third quarter of 2017.
Overall, the building activity helped boost total office inventory in the county 0.3 percent, or roughly 512,000 square feet, to more than 193 million square feet in the second quarter from the prior quarter.
Under construction
Cranes crisscrossed the skylines throughout the county, but especially on the Westside and in Hollywood.
Kilroy Realty Corp. broke ground on The Academy on Vine in Hollywood, a $450 million project that will take up an entire city block south of the Cinerama Dome, a district where 813,000 square feet of space was being built in the second quarter, making it the county's second hottest area for new office environments.
The county's busiest area in terms of office construction was the Westside. More than half of its more than 1 million new square feet was in Culver City, home to the Culver Studios redevelopment and the Culver Steps project by Hackman Capital Partners. Meanwhile, Rockwood Capital is at work building the third and final office component of Water's Edge in Playa Vista.
Prev Next
For reprint and licensing requests for this article, CLICK HERE.