Capital Gain Deferral Opportunities abound in Los Angeles
Custom Content from the Los Angeles Business Journal
Thursday, July 12, 2018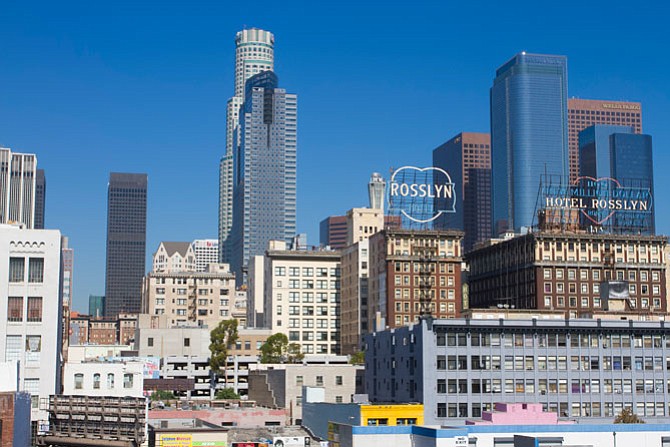 HOLDING PERIODS FOR DEFERRAL AND EXCLUSION
Provided that the above conditions are met for the investment, taxpayers would then be eligible for a generous deferral period for the capital gains tax. The deferral period extends as long as the taxpayer holds the qualifying investment, but no longer than Dec. 31, 2026.
There is no minimum required holding period in order to receive the deferral, but taxpayers have the potential to receive two increments of additional basis in a QO Fund investment. If the taxpayer holds the QO Fund investment for at least five years, the basis bonus is equal to 10 percent of the original gain deferred. This means that only 90 percent of the deferred gain invested in a QO Fund that is held for at least five years would be subject to tax. The second tranche of the basis bonus is available if the taxpayer holds the QO Fund investment for at least seven years, in which case the basis bonus is equal to an additional 5 percent. This leaves only 85 percent of the original deferred gain as ultimately taxable.
Taxpayers also are eligible to receive total gain exclusion from post-acquisition gains in the QO Fund. The post-acquisition gain exclusion is available for QO Fund investments that satisfy a 10-year holding period. Once the QO Fund investment has been held for 10 years, the taxpayer can elect, upon sale of the investment, to have a basis in the QO Fund investment equal to its fair market value. This results in no gain on the sale, other than any gain recognized on Dec. 31, 2026 with respect to the original gain deferral on the existing investment.
EARLY BIRD GETS THE WORM
The QOZ program is structured to reward those who invest early, so investors with interest in projects in the Los Angeles market should move quickly. Many of the benefits are set to expire in 2027, and QOZ areas lose their designations after Dec. 31, 2028. Making an investment in 2018 could result in significant tax savings, particularly if taxpayers can utilize the post-acquisition gain exclusion. Taxpayers who invest in a QO Fund before Dec. 31, 2018 could potentially exclude 15 percent of the pre-acquisition gain, defer 85 percent of the pre-acquisition gain until 2027, and exclude all post-acquisition gain after the investment date.
A tax professional knowledgeable of the program and the LA-area opportunities can help taxpayers make the most of this program.
Jim Parks is an Executive Director in the Los Angeles office of CBIZ and MHM. He has more than 40 years of diversified tax, business management and litigation consulting experience.
For reprint and licensing requests for this article, CLICK HERE.
Prev Next