Capital Gain Deferral Opportunities abound in Los Angeles
Custom Content from the Los Angeles Business Journal
Thursday, July 12, 2018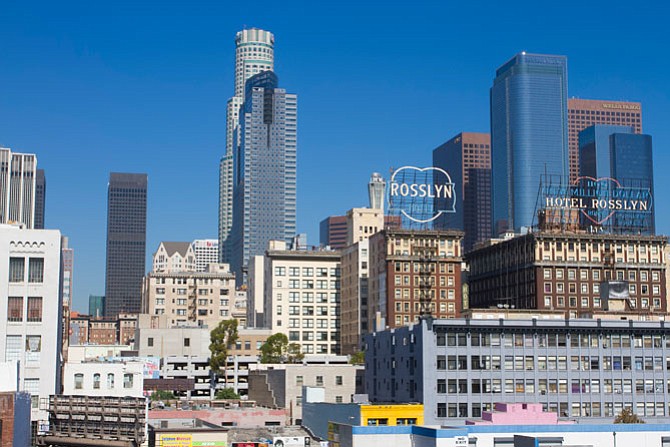 Embedded in the 2017 tax reform law commonly known as the Tax Cuts and Jobs Act (TCJA) is an opportunity that can minimize your capital gains tax. The Qualified Opportunity Zone (QOZ) program is a unique tax incentive program for investments in designated low-income communities, known in the program as Qualified Opportunity Zones.
In the greater Los Angeles area, there are 274 designated zones that qualify for the program, including locations in Sylmar, Sun Valley, Northridge, Canoga Park, North Hollywood, Hollywood, Culver City, Downtown LA, and Long Beach. Additional zones are scattered across locations including Bell, Huntington Park, Lynwood, Westmont, Compton, Torrance, and Lakewood. Time is of the essence in taking advantage of the program because it comes with an expiration date—Dec. 31, 2026. Investors who understand how the program works and what types of opportunities may be eligible for the program could realize significant tax savings if they make the investment in 2018.
QOZ BASICS
The QOZ program's big selling point is the ability for taxpayers to defer the capital gains tax on qualifying investment sales. Virtually any type and amount of investment is eligible for the program, but the arrangement must meet the qualifying criteria.
Capital gains from the initial sale of an investment must be invested into a Qualified Opportunity Fund (QO) fund within 180 days of the sale or exchange. A QO Fund is a corporation or partnership that invests at least 90 percent of its funds into QOZ Property. Eligible QOZ property includes QOZ stock, a QOZ partnership interest, or a direct investment in trade or business (TOB) property of a QOZ Business. A QOZ Business must have a minimum of 50 percent of its gross income derived from the active conduct of a trade or business in the QOZ. Other provisions also apply to determine whether an entity qualifies as a QOZ Business, including a notable restriction: A QOZ Business cannot engage in a certain businesses. These include private or commercial golf courses, country clubs, massage parlors, or other facilities used for gambling, or any liquor store (not including restaurants that serve alcohol, or bars).
Additionally, there is an original use requirement: substantially all of the QOZ business's tangible property must be purchased after Dec. 31, 2017, and the original use of the TOB property must begin with the QO Fund or the underlying QOZ Business in the QO Zone.

Aside from the original use requirement, taxpayers may also reap capital gains benefits if the QO Funds are used for existing QOZ Businesses, and the investment is used to substantially improve the property (defined as capital expenditures that exceed the original purchase basis during a 30-month period), and substantially all of the use of the property is in a QOZ.
Prev Next
For reprint and licensing requests for this article, CLICK HERE.