L.A. = N.Y. for Foreign Investors
REAL ESTATE: Survey points to ports, industrial
Friday, January 26, 2018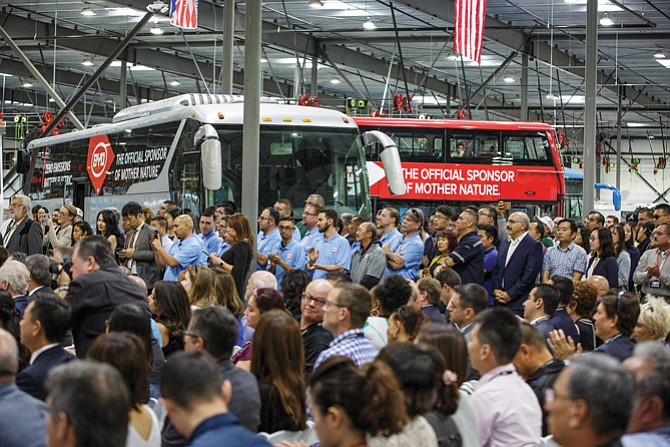 Los Angeles scored its highest ranking ever and tied New York as the top destination for foreign investment in U.S. real estate, according to a survey by the Association of Foreign Investors in Real Estate released this month.
The ranking is based on a survey of the association's members, billed as some of the largest institutional investors in the world, with an estimated $2 trillion in real estate assets under management globally. The survey considered factors such as the stability of local markets and chances for capital appreciation, among other factors, and was conducted by James A. Graaskamp Center for Real Estate at the University of Wisconsin's School of Business.
"We can't express how excited we are about this new rank," said Stephen Cheung, executive director at the World Trade Center Los Angeles. "We've always trailed San Francisco and New York, but this puts us on the map in this category."
There's long been interest in both commercial and residential real estate in L.A. County among foreign investors, Cheung said, but the last five years have been a turning point with the resurgence of the aerospace sector, growth in electric vehicle design and production, and the rise of Silicon Beach as a technology hub (see related story, page 1).
A more recent allure for foreign investors, according to Cheung, was the passage of Measure M, the half-cent sales tax voters approved in November 2016 to give the Los Angeles Metropolitan Transportation Authority $120 billion over the next 40 years to build and make improvements to its public transit system.
"That has created a lot of interest, and we're seeing mostly Asian-backed bids, at least in the transportation sector, for contracts," Cheung said.
Such bids are accompanied by significant investments here in some cases.
Downtown-based BYD Motors, for example, received a $66 million contract last summer from Metro to build 60 new electric buses for the agency's fleet. BYD is the U.S. subsidiary of China-based electric vehicle and battery manufacturer BYD Co. Ltd., and it employs more than 600 workers at the assembly factory it opened in 2013 in Lancaster, at the northern edge of the county.
L.A.'s vast port complex and supply chain system appears to have given a big boost to industrial and distribution properties around the facilities.
"This was the first time we've seen industrial, warehousing and distribution centers lead as the No.1 choice for real estate among our investors," said James Fetgatter, chief executive of the Association of Foreign Investors in Real Estate.
For reprint and licensing requests for this article, CLICK HERE.
Prev Next