Hotel Report: 10,000 New Rooms Likely Soon
Friday, January 26, 2018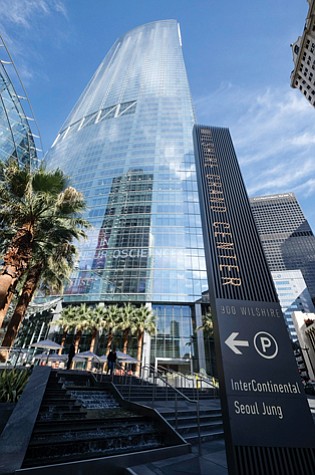 Los Angeles is a hot spot in the strongest market for hotel development in the past 30 years – but that doesn't mean everything on the drawing board will come to fruition.
That's a caveat that Atlas Hospitality Group added to its recently released California Hotel Development Survey for 2017.
The report tallied 4,300-plus new hotel rooms in Los Angeles County last year, tops in the state.
L.A. also finished 2017 with the 33,500 hotel rooms on the drawing board – the most in the state and more than double San Diego County, the next closest market.
It's likely that about one-third of the proposed rooms – 10,000 or so – will be built over the course of several years, according to Atlas Hospitality President Alan Reay.
Reay's estimate is a projection based on historical data over the last 20 years.
Interest from overseas investors, low interest rates, availability of financing and the strength of the California economy have helped drive the hotel building boom, Reay said.
Downtown appears poised to get a large chunk of any hotel rooms developed in the next few years.
The city, which reaps a 14 percent tax from hotels and owns the Los Angeles Convention Center, has said that it needs 8,000 more hotel rooms to accommodate larger conferences.
Downtown's inventory of rooms got its biggest boost of 2017 from the opening of the 889-room InterContinental Los Angeles Downtown. It's U.K-based InterContinental Hotels Group's second property in downtown, part of a bid to capitalize on the growing market in the city's center.
"It's been an exciting time for downtown Los Angeles over the past few years, and the area is now more accessible than ever with the completion of the metro system," Jean-Jacques Reibel, general manager of InterContinental Los Angeles Downtown, said in an email. "From unique art and culture offerings from the Broad to the L.A. Opera and Grammy Museum, to world-class attractions such as Staples Center, L.A. Live, (the) Convention Center and Microsoft Theatre, DTLA has become a major force in sports, entertainment, arts and culture."
– Caroline Anderson
For reprint and licensing requests for this article, CLICK HERE.