Back to the Ballot for Hospitals
Friday, January 26, 2018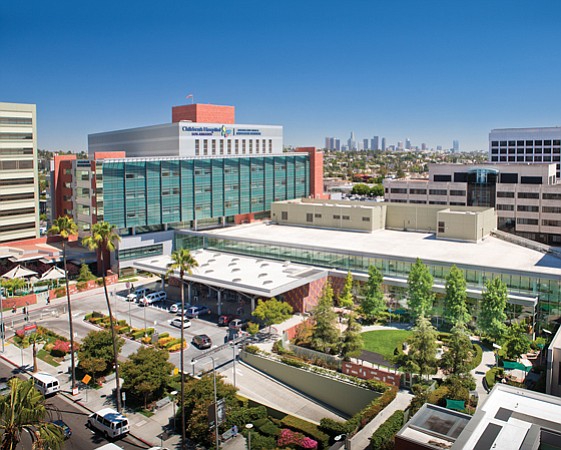 Children's Hospital Los Angeles opened a $636 million hospital tower seven years ago thanks in part to a $1.75 billion bond approved by California voters to fix up hospitals that care for kids.
But as Children's Hospital L.A. and similar institutions across the state continue to fill up, advocates are pushing for another bond initiative to raise an additional $1.5 billion.
"We're basically at capacity at our hospitals," said Ann-Louise Kuhns, chief executive of the California Children's Hospital Association, which backs the proposed statute. "We need to make sure that we have the infrastructure to meet greater demand, plus the equipment to meet that demand."
The proposed Children's Hospital Bond Act of 2018 would ask voters to fund building improvements and equipment at children's hospitals, including three in Los Angeles County. Proponents hope to raise enough signatures to place it on the November ballot.
The proposed initiative would grant 72 percent of funds to eight freestanding private hospitals across the state, including the 495-bed Children's Hospital L.A. and the 369-bed MemorialCare Miller Children's & Women's Hospital Long Beach.
It also would dole out 18 percent of funds to five University of California children's hospitals, including the 131-bed UCLA Mattel Children's Hospital.
The remaining 10 percent would go to hospitals that offer the California Children's Services program, which serves those in need with severe medical conditions from cancer to congenital heart defects.
The initiative, which has yet to qualify for the ballot, would follow similar bond measures passed by voters to fund hospitals, including a $750 million Proposition 61 in 2004 and a $980 million Children's Hospital Bond Act of 2008.
The bond funding would provide a necessary supplement, according to John Bishop, chief executive Miller Children's & Women's.
"As one of the nation's largest children's hospitals and one of the busiest, we absolutely do need the funding," Bishop said in an email.
Miller Children's & Women's serves 100,000 patients annually, delivering 6,000 babies, including 1,400 placed in the largest small baby neonatal unit in the region.

"Seismic earthquake requirements will result in 54 of our 369 beds at Miller Children's going out of service at the end of 2029," Bishop said. "The current cost of construction for each new bed and its associated services is estimated at $3 million a bed — which will be more than Miller Children's share of the bond," he said.
– Dana Bartholomew
For reprint and licensing requests for this article, CLICK HERE.