Dole Sale Talks End, Company Pulls IPO
Friday, January 19, 2018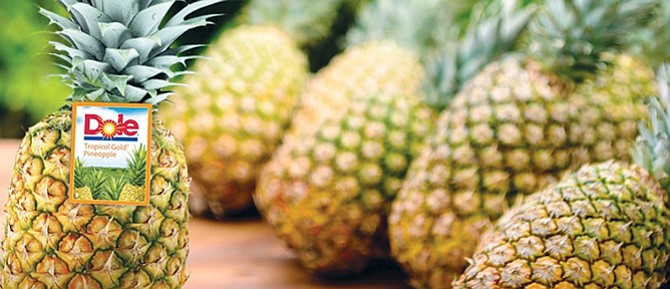 Dole Food Co. broke off talks to sell the business to a Belgian company last week in a recent move that came on the same day it pulled plans for a public offering.
The Westlake Village-based fruit and vegetable purveyor originally filed paperwork in April 2017, informing the Securities and Exchange Commission of its intent to raise $400 million in an initial public offering.
The company withdrew its IPO registration Jan. 5.
"The company has determined not to pursue the contemplated public offering at this time," the filing stated.
Brussels-based Greenyard announced that talks to acquire Dole ended without a deal on the same day the IPO was cancelled.
"We pursued all efforts to realize a transaction with financial and strategic merit that would have created value for all stakeholders involved, nevertheless an agreement could not be reached," Hein Deprez, executive chairman of Greenyard, said in a statement.
Dole did not respond last week to an email requesting an update on the status of the deal.
The company announced a real estate trade involving its Westlake Village headquarters campus last year. Dole Plantation, which brings in revenue as a tourist attraction in Hawaii.
Dole also announced closures of berry operations in California last year, including the layoff of 172 workers at an Oxnard strawberry operation.
- Joel Russell
For reprint and licensing requests for this article, CLICK HERE.