Torrance-Based Emmaus Life Sciences Groundbreaking Sickle Cell Drug Goes on Sale
Wednesday, January 17, 2018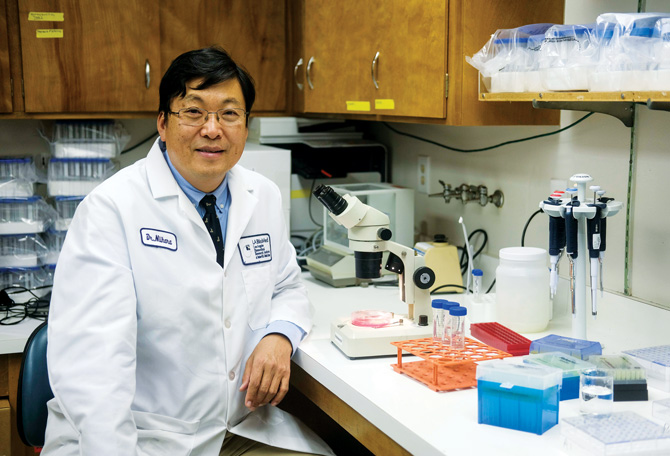 Emmaus Life Sciences Inc. of Torrance announced Wednesday that its breakthrough drug to treat sickle cell disease had hit pharmacy shelves after a quarter century of development.
Its Endari drug, developed at LA BioMed on the campus of Harbor-UCLA Medical Center, is the first new treatment for sickle cell disease released in 20 years for adults and the first-ever treatment for children.
"We've received overwhelming support and positive feedback from payers, physicians, advocacy groups and sickle cell patients, who have awaited a new treatment option for this debilitating disease for a long time," said Dr. Yutaka Niihara, founding chairman and chief executive of Emmaus Life Sciences, in a statement. "Now that Endari is available, several insurance companies have expedited their review for formulary addition to address this unmet medical need."
The inherited blood disorder affects 100,000 people across the nation, many of them African-Americans. Niihara said the U.S. market for the drug could generate up to $2 billion a year.
Endari, priced at around $40,000 per patient per year, is available by prescription through U.S. Bioservices, a national specialty pharmacy and a part of AmerisourceBergen.
Health business reporter Dana Bartholomew can be reached at dbartholomew@labusinessjournal.com. Follow him on Twitter @_DanaBart.
For reprint and licensing requests for this article, CLICK HERE.