K-town's Vertical Ambition
Friday, January 12, 2018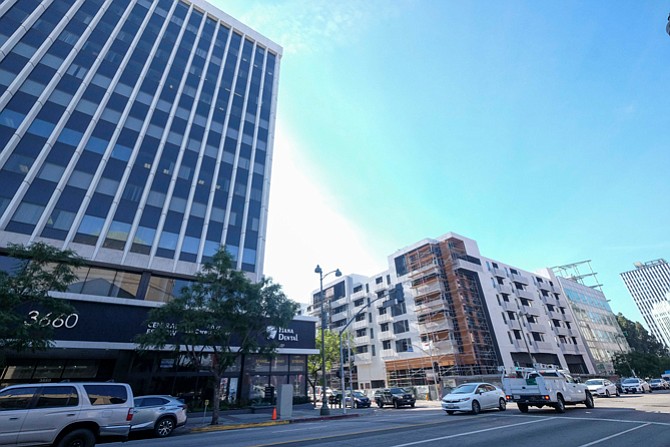 Korean-language signs and a vibrant nightlife have long been prominent features of Koreatown.
You can add construction cranes to that list as well.
This neighborhood's location along the Los Angeles County Metropolitan Transportation Authority Purple and Red Lines, as well as its proximity to downtown Los Angeles and Hollywood, have made K-town an especially attractive spot for developers. Real estate investors seeking to squeeze the fruits of city life have been drawn to it as well.
Jamison Services Inc. has been a major player in Koreatown's development boom in recent years, especially since it shifted to building apartments, but it's not the only one. CityView has nearly completed Pearl on Wilshire, which promises to transform its corner of the neighborhood.
Koreatown also is one of the city's most densely populated areas, and heavy pedestrian foot traffic is yet another of its many features.
Amid the kimchi, barbecue and soju sits the Wiltern Theatre, a venerable Art Deco concert venue operated by Live Nation Entertainment.
Koreatown's liveliness doesn't necessarily translate to its office sector – it has one of the city's highest office vacancies rates, averaging around 20 percent last year, which helps explain the recent focus on residential. – Ciaran McEvoy
In this special report: Current Koreatown mixed-use development projects
For reprint and licensing requests for this article, CLICK HERE.