Disney's Fox Buy Nets Streaming Outlet
Company gets majority stake in Hulu, direct platform to consumers
Friday, January 12, 2018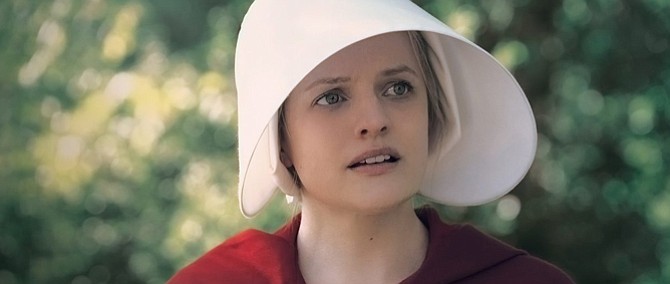 Walt Disney Co.'s ambitions to sell television shows and movies directly to consumers through proprietary streaming platforms got a big boost last week when Hulu announced its paid subscription base grew 42 percent to more than 17 million at the end of 2017 from May 2016.
Disney agreed to buy a large portion of 21st Century Fox's holdings, including its 30 percent stake in Hulu, for $52.4 billion last month. The acquired stake, when combined with Disney's existing 30 percent stake in Hulu, will give the company majority control over the Santa Monica-based streaming service. Comcast Corp.'s NBCUniversal owns another 30 percent of Hulu and Time Warner Inc. owns 10 percent.
Disney's deal for Fox is pending approval from industry regulators, but if it goes through, Hulu provides the entertainment giant – and its newly acquired content library and production capabilities from Fox – a direct-to-consumer content viewing outlet.
Disney Chief Executive Bob Iger indicated in a conference call last month that Hulu will be just one part of the company's overall streaming ambitions, which will also include a family-friendly, Disney-branded streaming service.
"Hulu is sort of a more adult-oriented product using Fox Television production and FX; ESPN, obviously in the sports vein," Iger said on the conference call. "Disney, Marvel, Pixar, Lucasfilm, (are) the more family vein. That's our current thinking."
Disney is also planning on launching a live sports streaming service this spring called ESPN Plus, Iger said in an earnings call in November.
Chasing Netflix
Hulu's subscriber count in the U.S. is still dwarfed by industry leader Netflix, which had 52 million subscribers as of October 2017. Netflix has more than 109 million subscribers globally, while Hulu's audience is almost entirely in the U.S.
Disney's backing may give Hulu deeper financial resources, know-how and content for expanding internationally, Hulu Chief Randy Freer seemed to indicate at a Consumer Electronics Show on-stage talk last week, according to the Hollywood Reporter.
"One of the best things that may come out of this merger is the global footprint," Freer said. "We'll have real opportunities."
The assets Disney will acquire from the pending Fox deal include large television networks Sky UK of Britain and Star India Private of India – outlets that carry regional entertainment content, as well as live TV news and sports broadcasts.
That local content could allow Hulu to duplicate its live TV streaming package at a regional level. Hulu's live TV package debuted in the U.S. in May and bundles live sports, news and entertainment broadcasts from linear television networks with its library of on-demand TV shows and movies for $39.99. In contrast, live TV is not offered by Netflix.
Also in contrast to Netflix, Hulu generates revenue from advertising sales. The company boasted last week that its total audience reached 54 million last year. The firm said its advertising revenue reached $1 billion for the first time in its history.
Hulu will still have to create high-quality original content, despite newly found access to television shows and movies from Disney and Fox, however, said Steven Cahall, an analyst at RBC Capital Markets.
"The challenge for any content platform, for lack of a better term, is to make hits," he said.
Hulu could be aided in that endeavor by $2 billion in cost synergies that Disney said it believes it will gain as a result of the merger of the two companies, he said.
"That cost savings…will create an opportunity as a source of funding to increase spending on original content," he said.
For reprint and licensing requests for this article, CLICK HERE.