Sports Titans Profile: Dan Beckerman
AEG chief oversees far-flung empire from downtown HQ
Friday, January 5, 2018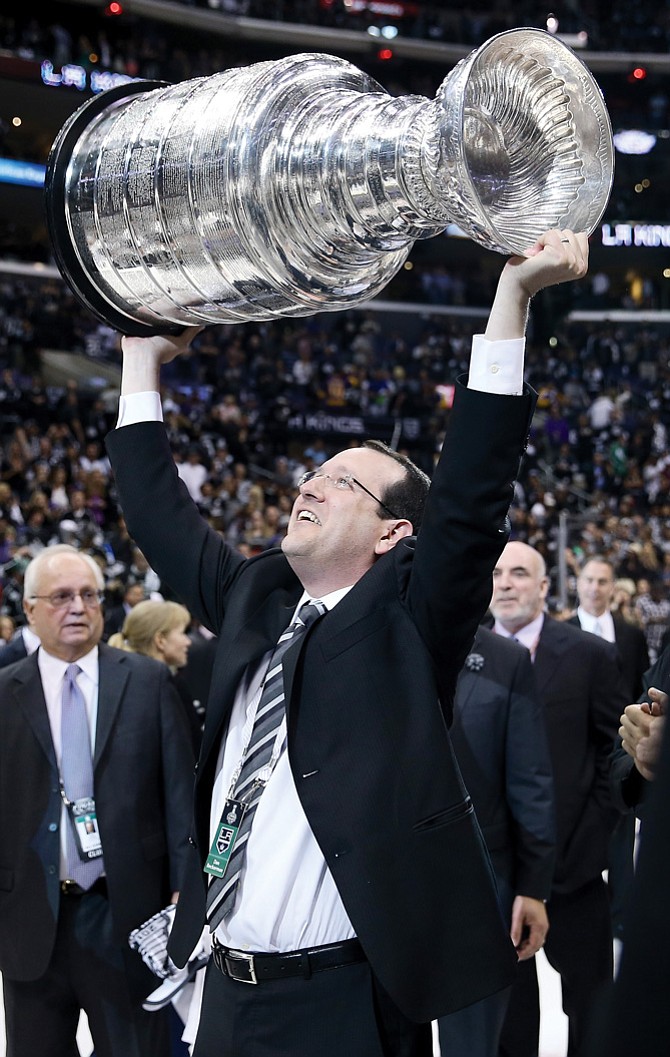 Get a globe if you want to see the office of Anschutz Entertainment Group President and Chief Executive Dan Beckerman.
The company, a subsidiary of Anschutz Corp., owns and operates stadiums, arenas, theaters and convention centers from Australia to Sweden to China to the United Arab Emirates. It also owns two entertainment districts – including London's O2 Arena.

But Los Angeles is where the UCLA alumnus manages AEG's four-tiered empire – sports, music, venue and real estate enterprises that cover far-flung locales.
AEG owns and operates Staples Center and StubHub Center, home to six Los Angeles County-based professional sports teams: the Lakers, Clippers, Kings, Chargers, Sparks and Galaxy.
Its portfolio also includes L.A. Live, a catalyst of downtown's renaissance that has become a major destination in a city filled to the brim with world-class entertainment.
"When you look at markets that lend themselves to having successful sports franchises, L.A. is at the top of that list," Beckerman said. "You have a strong market, a deep market. There is a corporate base. There is an entertainment base."
AEG's seemingly mild-mannered chief executive stands in contrast to the flashy athletes, performers and personalities that fans come to see at its venues.
Beckerman certainly doesn't fit the model of the larger-than-life sports executives such as Jerry Jones of the Dallas Cowboys, Earvin "Magic" Johnson of the Lakers or the late George Steinbrenner of the New York Yankees.
But he admits to getting emotional when he watches footage of the Los Angeles Kings in 2014 winning its second Stanley Cup trophy, this time via a double-overtime goal over the New York Rangers.
"When I see that clip of that – even now I get a little choked up thinking about it," Beckerman said. "It gets me every time. I show that video 300 times a year."
Beckerman and AEG toil behind the scenes on the day-to-day work of managing and maneuvering the corporate entity that makes those great moments possible.
Beckerman has been involved in the company since the Kings hired him to be the team's chief financial officer in 1997. He later worked for AEG as its chief operating officer as well as its chief financial officer. He rose to the chief executive position after his predecessor, Tim Leiweke, suddenly resigned in 2013 shortly after AEG took itself off the market for sale.
Beckerman's tenure has seen the Kings' win their second Stanley Cup championship, the Galaxy's rack up a fifth Major League Soccer title and the Chargers' temporary residence at the StubHub Center in Carson as part of the NFL franchise's relocation from its long-time home of San Diego. (The Chargers plan to move to Los Angeles Stadium and Entertainment District at Hollywood Park in Inglewood, joining the Rams in 2020.)
Prev Next
For reprint and licensing requests for this article, CLICK HERE.