Pot Biz Stymied by Licensing Holdup
Friday, January 5, 2018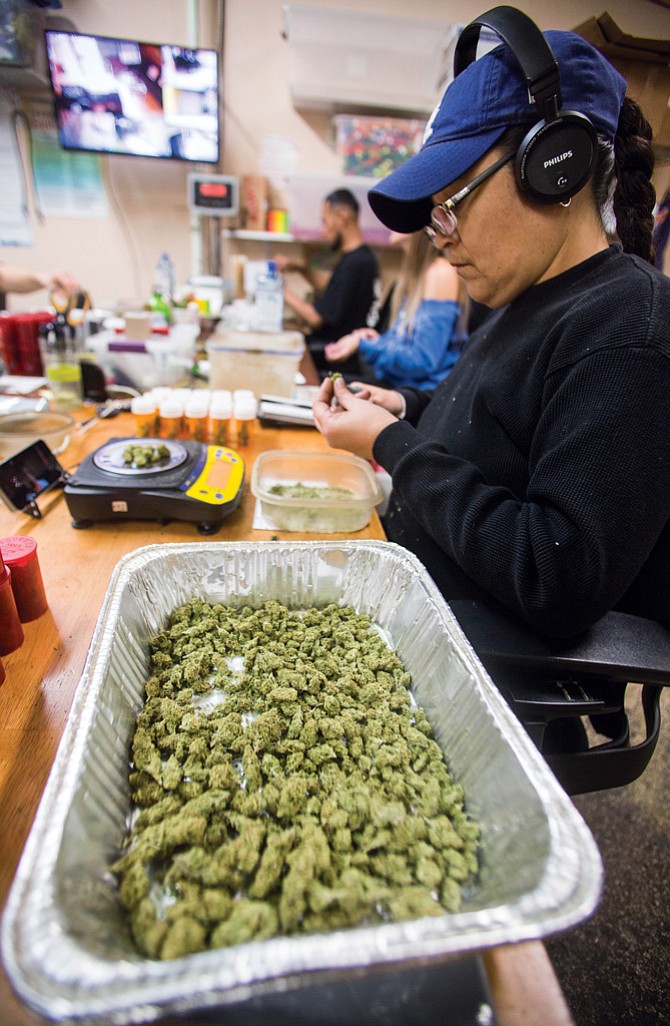 Many Los Angeles cannabis enthusiasts were disappointed to find they couldn't ring in the New Year with a smoke, or perhaps a very special brownie.
Recreational marijuana became legal on Jan. 2 under state law, but L.A. vendors had to wait until Jan. 3 to apply for a license to sell recreational weed.
After getting that license, there will be one more hurdle: Getting a separate license from the California's Bureau of Cannabis Control. Since New Year's Day, patrons have been flocking to dispensaries in locations including West Hollywood and Santa Ana, where some dispensaries received last-minute licenses to sell the drug on Sat., Dec. 30.
Aaron Lachant, a partner at Nelson Hardiman in Los Angeles who specializes in cannabis law, said dispensaries selling medical marijuana may continue to operate under state laws that are already in place, provided they meet the established criteria.

"(The medical marijuana laws) remain good and on the books for another year," he said.
Lachant acknowledged there is a lot of uncertainty in the industry as new laws take effect, and some medical marijuana dispensaries have shut down in the interim, although many remain open.

"I don't fault the city – L.A. is the largest cannabis market in the country," he said. "To build a regulatory program from the ground up is a monumental challenge…if they have to wait a few weeks, then so be it."
But some cannabis purveyors say delays could kill their businesses in the long term.
"For a small mom-and-pop shop that lives week to week…those are not businesses that can be closed for an hour, let alone a day," said Ryan Jennemann, founder and lead consultant of THC Design, a marijuana cultivation and branding company based downtown.
Jennemann said the problem for retailers extends to marijuana growers like THC Design, as well.
"We're not supposed to be growing anything right now," Jennemann said. "We don't have a permit. (We have) just under 200 employees. If I cut down all the plants, everybody's out of a job."
Jennemann said his company is solving the problem in the immediate future by using a distributor in California City. He said L.A. might solve the problem by instigating a provisional licensing process. Representatives of Los Angeles City Council and the City of Los Angeles Department of Cannabis Regulation did not return calls for comment.
Looming over Los Angeles' licensing issues is new guidance issued last Thursday by the U.S. Department of Justice that dismantled an Obama-era order de-prioritizing prosecution of marijuana-related crimes.
Los Angeles City Council President Herb J. Wesson spoke out against the change, issuing a statement in response to U.S. Attorney General Jeff Sessions' decision to rescind the so-called Cole Memo.

"We will not be bullied by an out-of-town and out-of-touch politician," Wesson said in a statement late last week.
– Diane Haithman
For reprint and licensing requests for this article, CLICK HERE.