More Restaurants Develop Appetite for Dine L.A.
Biannual promo push helps put upscale local eateries in national picture
Friday, January 5, 2018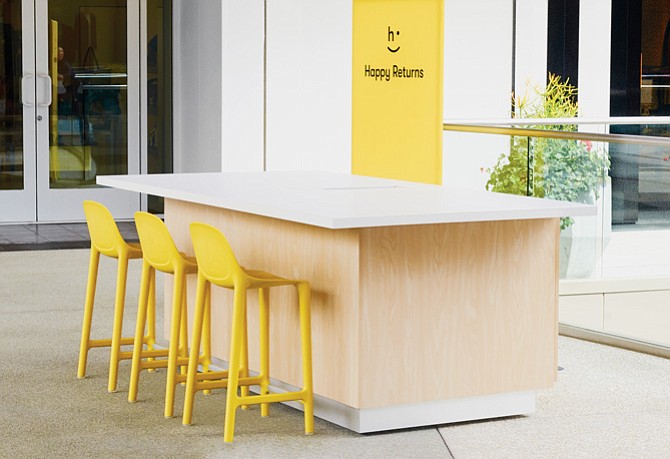 A record 370-plus L.A. County restaurants will participate in the city's promotional Dine L.A. event this month, sparked in part by a growing trend of culinary tourism.
This year marks the 10th anniversary for the Dine L.A. event, a two-week food festival of sorts created by the Los Angeles Tourism & Convention Board, the city's tourism booster agency. Eateries offer visitors lunch and dinner menus crafted for the event at set prices.
Dine L.A. will run from Jan. 12 to the 26th.
"When we first started in 2008, L.A. was not hitting the top destinations for food," said Stacey Sun, director of Dine L.A. "Places like San Francisco, New York and Chicago were always hitting the number one, two and three spots. It's only in the past few years that L.A. has started to take the nation by storm, and internationally as well."
Sun points to data from focus groups L.A. Tourism conducted in 2016 in which national and international travelers cited L.A.'s food as an increasing reason to visit the area when compared to cultural attractions.
She also pointed to the recent influx of nationally and internationally known chefs opening restaurants in Los Angeles, including Cronut creator Dominique Ansel, who opened his first sit-down restaurant, 189 by Dominque Ansel, at the Grove shopping center last year.
Participating restaurants pay the tourism board between $800 to $1,000 to be included in the event. The two-week run generates an average total of $20 million to $25 million spread over the businesses, Sun said. Restaurants gain attention from being listed on the tourism board's website and its social media accounts, as well as on dining reservation site OpenTable Inc.
Participating eateries include well-known, high-end destinations such as Beverly Hills' Spago and downtown's Patina Restaurant, as well as lesser known neighborhood establishments.
L.A. Tourism also is partnering with American Express, which offers cardholders money back for participating in the event, and American Airlines to market the attraction to those outside the area.
"The majority of people who do Dine L.A. are Angelenos and people from Orange County and San Diego," said Sun. "But we do get people from New York out here to dine."
Happy Return Investors
Investors came back for more of Santa Monica ecommerce return company Happy Returns last month just as U.S. consumers were expected to spend a record amount on online holiday purchases last year.
The company has 50 in-person kiosks at locations including Macerich Co.'s Santa Monica Place. The kiosks allow customers to return items ordered online from certain etailers for free and get an instant refund.
Happy Returns announced last month that it had closed an $8 million Series B funding round.
That comes on the heels of a $4 million Series A round the three-year-old company announced in September.
At least two investors returned for the latest round. They included Santa Monica-based Upfront Ventures, which is the largest venture capital firm on the Business Journal's annual list, with $1.6 billion in capital, and which led Happy Returns' Series A round. The other return investor was Brian Spaly, who founded the clothing subscription service Trunk Club which Nordstrom bought for $350 million in 2014.

Menlo Park's U.S. Venture Partners led Happy Returns' Series B round, according to the press release.
"(U.S. Venture Partners) understands that in-person returns are just the tip of the iceberg, and this investment enables us to accelerate our technology roadmap to solve more pain points for retailers and their shoppers," said Happy Returns Chief Executive and co-founder David Sobie in the statement.
Happy Returns had 15 etail partners listed on its website as of last week.
Angels Flight Hotel
The $1.2 billion mixed-use Angels Flight project approved last month by the L.A. City Council could bring hotel rooms to downtown.
The 1.27-million-square-foot plan by the joint venture by Peebles Corp., MacFarlane Partners and Claridge Properties includes 500 hotel rooms, according to a report from the city's chief legislative analyst. Also included are multifamily housing, restaurants, retail and a school.
The hotels would be operated by Miracle Mile-based hospitality company SBE Entertainment Group, which came in at No. 91 on the Business Journal's largest private companies list, under its luxury Mondrian and SLS brands.
The city and tourism officials have said the downtown area needs 8,000 more hotels rooms in order to host larger events at the Los Angeles Convention Center.
The city said it will evaluate if the project is eligible for a hotel development incentive agreement, according to the report.
Staff Reporter Caroline Anderson can be reached at canderson@labusinessjournal.com or 323-556-8329.
For reprint and licensing requests for this article, CLICK HERE.