Deals & Dealmakers: $615M for LightBay
Friday, January 5, 2018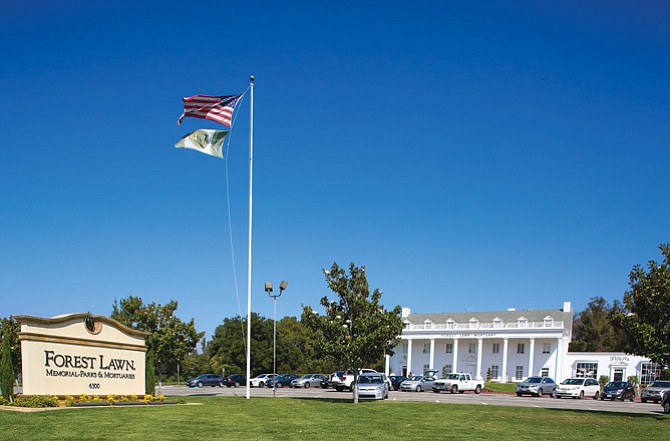 Two former Ares Management partners have a new venture – and $615 million to invest.
Nav Rahemtulla and Adam Stein announced last week the closing of the inaugural fund for their private equity venture LightBay Capital of Brentwood. The pair left Ares in September 2016 after a combined 31 years at the Century City-based firm.
"Adam and I are thrilled to continue our partnership with so many institutions who have been with us our entire careers," Rahemtulla, said in a statement. "Together with our new limited partners, we look forward to enjoying continued success."
LightBay began marketing their new fund in April 2017 with a target of $450 million, according to the co-founders. The $615 million comes from a variety of family offices, foundations, fund of funds, insurers, pension plans and LightBay professionals.
LightBay intends to target investments between $25 million and $150 million in the consumer, health care and business services sectors. The company's investment strategy is to focus on leveraged buy-outs and shared-control opportunities, among others.
"The flexibility of our capital base enables us to invest in high-quality companies in all market environments, and our strategy is well suited to take advantage of the disruption occurring across the consumer, healthcare and business services sectors," Stein said in a statement. "We have built a terrific team with experience in business development, investing and driving operational excellence, and are eager to partner with talented management teams and create meaningful value for our investors."
UBS Private Funds Group was LightBay's financial advisor and exclusive placement agent while Kirkland & Ellis served as legal counsel.
Doctor Deal
Radiology Partners Inc. of El Segundo acquired Renaissance Imaging Medical Associates Inc. last week for an undisclosed sum.
Privately held Radiology Partners, which employs more than 800 radiologists and now serves more than 500 hospitals and clinics in 14 states, picked up the Northridge-based radiology practice in a deal that closed around the New Year, according to company officials.
"2017 was an incredible year of growth for our practice," said Rich Whitney, chairman and chief executive of Radiology Partners, in a statement. "We closed almost $1 billion in funding and added some of the largest and most impactful groups throughout the country."
Radiology Partners claims to be the largest physician-owned radiology practice in the nation. Renaissance Imaging Medical Associates, whose executives will stay with the company, has 99 radiologists across Southern California.
Finding Solace
Solace Capital Partners continues to deploy capital from a $576 million fund closed in December 2016.
The West Los Angeles-based private equity firm's latest acquisition came last week, with the purchase of CST Industries Inc. for an undisclosed sum. CST manufactures, installs and provides upkeep services for storage tanks used by a wide array of industries. The company, based in Kansas City, Mo., has installed more than 350,000 storage tanks and 18,000 covers in 125 countries, according to Solace.
That base of operations – and a growing global demand for the products and services CST provides – positions the company well going forward, according to Solace Managing Partner Christopher Brothers.
"CST is a market leader with a blue-chip customer base, diversified revenue streams and many exciting growth opportunities," Brothers said in a statement. "As global demand for storage tanks and covers increases, we believe CST is well positioned to leverage its scale, unique engineering and manufacturing expertise, strong and growing order backlog and significantly strengthened balance sheet to meet the needs of its customers worldwide."
Graveyard Grab
They say the dead get their due, but who knew it took a team of lawyers to make it happen?
Cox Castle & Nicholson last week won a $35 million settlement for Glendale-based Forest Lawn Memorial-Park Association, which runs several cemeteries across the Southland.
The settlement was ponied up by Caltrans after the agency allegedly damage a Forest Lawn property in Covina during a freeway widening project. The settlement also ensures ongoing and future construction will not affect the cemetery, according to Cox Castle. Firm partner David Waite, who specializes in land use and environmental law, represented the cemetery operator and mortuary house in the dispute.
"We are happy to come to an agreement that is favorable for Forest Lawn," said Waite. "Our firm has a long-standing relationship with Forest Lawn, and we are pleased to have put a settlement in place that will benefit Forest Lawn for many years to come."
Have a deal tip? Henry Meier can be reached at hmeier@labusinessjournal.com or (323) 556-8321.
For reprint and licensing requests for this article, CLICK HERE.