LAEDC Hires New Chief Economist
Thursday, January 4, 2018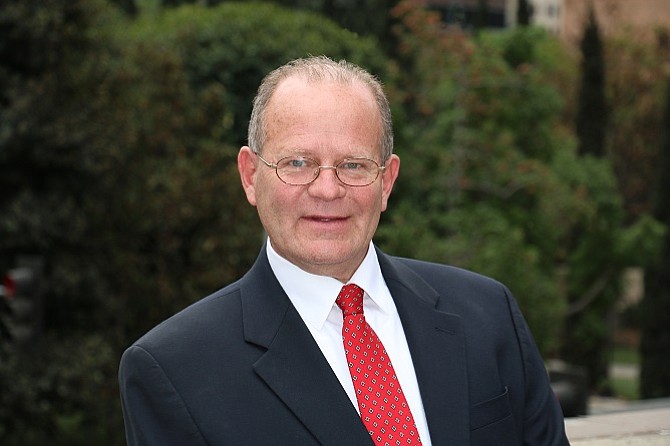 The Los Angeles County Economic Development Corporation has hired local industry economic forecaster Steven Banks as its new chief economist, the nonprofit was set to announce on Thursday.
Banks replaces Christine Cooper, who left the organization last year and is now a regional economist for real estate data firm CoStar Group.
Banks, 55, has served in senior leadership roles providing economic forecasting and analysis at Warner Bros., Trust Company of the West, General Motors Corp., and Caterpillar Inc. His most recent post was director of forecasting and analytics at Integral Economics in San Diego, a firm he co-founded with two partners.
He takes over the top economic forecasting post at the LAEDC at a time when the nonprofit is making a renewed push to boost its profile. Spokesman Lawren Markle said the economic forecasting unit has recently added two people, bringing its total staff to five. The goal, he said, is to become the region's premier resource for data and analysis of the Los Angeles region's key industries, labor markets and overall economy.
"As LAEDC increasingly focuses on the growth industries and occupations that provide well-paying jobs, we believe Steven's multi-industry forecasting experience and specialization in regional economies will be invaluable," Bill Allen, the LAEDC's chief executive, said in a statement.
Banks, who started in his post Wednesday, said he welcomed the challenge of boosting the LAEDC's economic forecasting profile.
"I've waited my entire career to be in a position like this," he said.
He added that his knowledge of Spanish from his time growing up in Mexico should help in the research on the local economy in a county that is almost majority Spanish-speaking.
Banks received his Ph.D. and Master of Arts degrees in economics from Ohio State University, and a Master of Science degree and Bachelor's degree in economics from the University of Illinois.
Banks also noted the rapid change in downtown Los Angeles from when he was last there as an economist for Trust Company of the West more than a decade ago. "DTLA is now a whole new city – there are more cranes here than I've seen anywhere, with the possible exception of Dubai and Shanghai."
Economy, education, energy and transportation reporter Howard Fine can be reached at hfine@labusinessjournal.com. Follow him on Twitter @howardafine.
For reprint and licensing requests for this article, CLICK HERE.