Harbor Trucking Association Announces First CEO
Thursday, January 4, 2018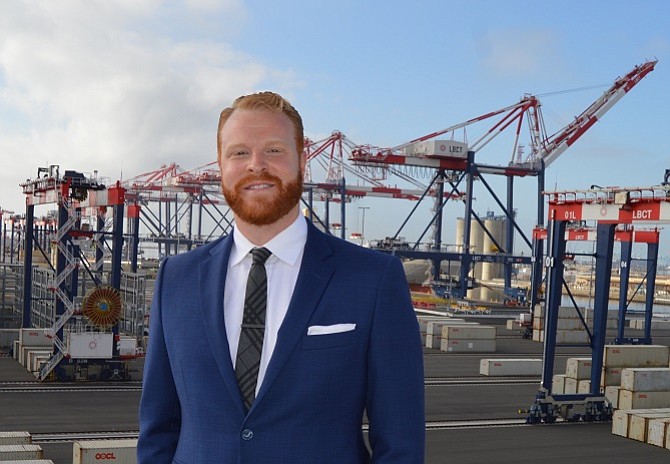 The Harbor Trucking Association, a coalition of West Coast trucking carriers has named Weston LaBar its first chief executive officer, the trade association announced on Jan. 4.
"I am honored to have this opportunity," LaBar said. "Drayage is an important part of the cargo goods movement and I plan on expanding growth and stability for the sector and for our members," he said.

LaBar previously held the post of executive director for the association and his two-year contract was up for expiration at the end of 2017. His new position has a term of five years, he said.
The association is headquartered in Long Beach and represents trucking carriers. Under LaBar's leadership, membership doubled to approximately 100 companies and expanded to other stakeholders in the port supply chain, including marine terminals and freight owners, LaBar said.
The post of executive director position remains vacant and will not likely be filled in the Los Angeles market. However, LaBar said that part of his vision is to have multiple executive directors throughout the country to head strategic goals. He would oversee them all, he said.
Some of the challenges he foresees is repairing the stigma around labor issues the trucking industry faced in 2017. Some independent contractors working for trucking companies at the San Pedro ports 'fought for employee status to relieve themselves of costs incurred while operating a truck. Their status currently leaves the drivers, and not the trucking companies, to cover basic operational costs.
LaBar also plans to work with the larger cargo movement stakeholders on overcoming congestion as well as modernizing infrastructure and technology.
Manufacturing and trade reporter Shwanika Narayan can be reached at snarayan@labusinessjournal.com or 323-556-8351. Follow her on Twitter @shwanika.
For reprint and licensing requests for this article, CLICK HERE.