Wages Up Amid Slower Job Growth
Friday, February 23, 2018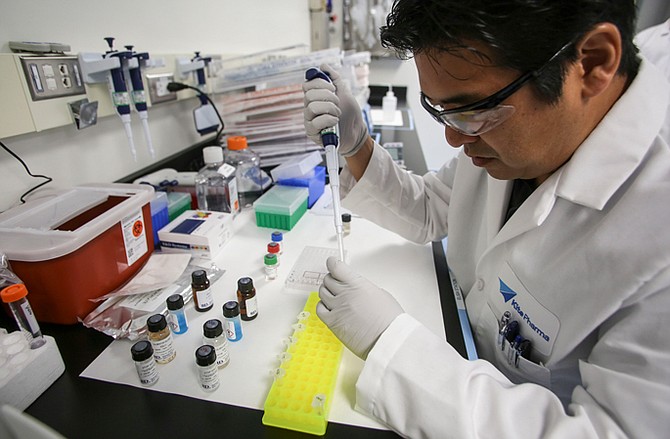 Los Angeles County is expected to add about 48,000 jobs this year and 34,000 next year translating to about 1 percent growth, according to a forecast released Feb. 21 by the Los Angeles County Economic Development Corp.
The forecast also calls for the county's unemployment rate to edge down to an average 4.3 percent this year and 4.1 percent next year. The average rate was 4.6 percent in 2017, down from 5.2 percent the year prior, with a low of 4.4 percent reached in December.
But the modest rise in payroll jobs and the dip in unemployment indicate slower job growth than in recent years even as the economy continues improving. The county added roughly 57,000 jobs last year after a gain of 109,000 the year prior.
"Our unemployment rate is the lowest that it's been for the last 17 years, which means that our labor marketing is tightening up," LAEDC economist Somjita Mitra said in an email. "There's simply fewer jobs that need to be filled."
As a result, Mitra said, "we also expect wages to grow." The forecast calls for personal income to increase about 3 percent annually over the next two years to $603 billion this year from $585 billion in 2016, and to $620 billion in 2018.
The county's gross domestic product, which grew 3.2 percent to $670 billion last year, is expected to grow 2.4 percent this year to $686 billion and 2.2 percent next year to $701 billion. Last year's gross domestic product figure placed Los Angeles at No. 20 on the International Monetary Fund's 2017 projected country GDP rankings, between Saudi Arabia and Switzerland.
Health care jobs boom
The forecast pointed to several industry sectors expected to gain the most jobs this year and in 2019, a roster that includes health care/social assistance (up a combined 24,660 jobs for the two years), followed by administrative/support (up 16,320 jobs) and construction (up 14,610 jobs).
The report stated that roughly one-third of the jobs are in "ambulatory healthcare," a category that includes doctors' offices, clinics, with 18 percent in hospitals and 37 percent in social assistance programs such as child care and in-home supportive services.
"As the population continues to grow and age, these industries will need to keep pace to provide adequate health services," the report stated.
Only two sectors are expected to see slight declines in employment: manufacturing (down 1,400 over two years) and government (down 1,100). For manufacturing, that level of decrease would represent an improvement: during 2017, the sector shed 2,200 jobs (see related column, left).
– Howard Fine
For reprint and licensing requests for this article, CLICK HERE.