Rent Hikes Move to Suburbs
Trend of increases holds up countywide, gains steam on periphery
Friday, February 23, 2018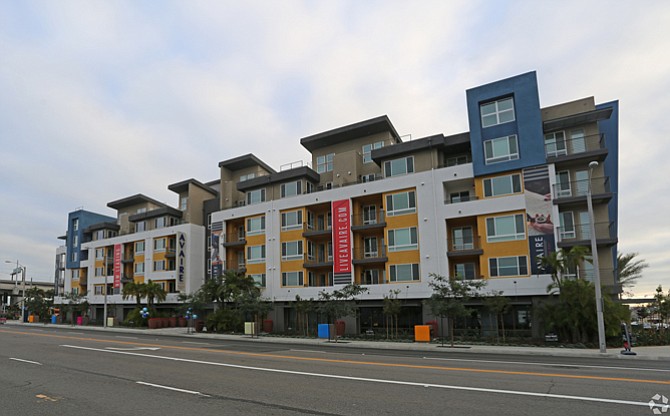 There is broad consensus among economists, executives and the general population that high housing costs in Los Angeles County – where the median price of a single family home is now around $570,000 – have helped push rents up.
Recent research indicates a 4 percent increase in the average residential rental rate for all of L.A. County last year, according to the nationwide apartment-search website, RENTcafé.com, a unit of Santa Barbara-based Yardi Systems Inc. The local market has outpaced increases nationally over the past three years, registering a 20 percent jump from 2014 through 2017, finishing last year at $2,284 a month.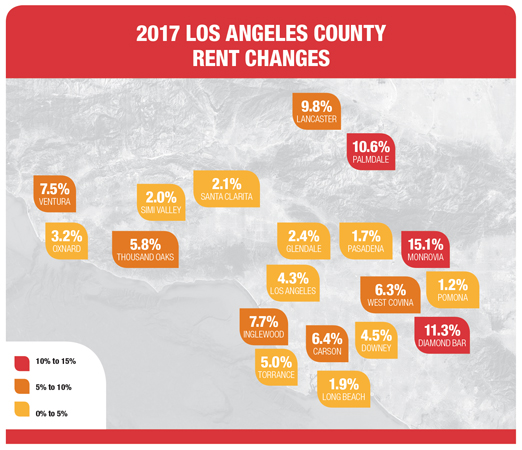 There's plenty of room to parse the average, which is spread over everything from studio apartments to luxe high-rises everywhere from the beach to the edge of the Inland Empire.
The data indicates the increases are widespread geographically, however, and sufficiently prevalent to suggest the likelihood that they range across the spectrum of product types and price points.
Only five of the more than 80 municipalities and other markets tracked in L.A. County posted declines in average rent, according to RENTcafe.com.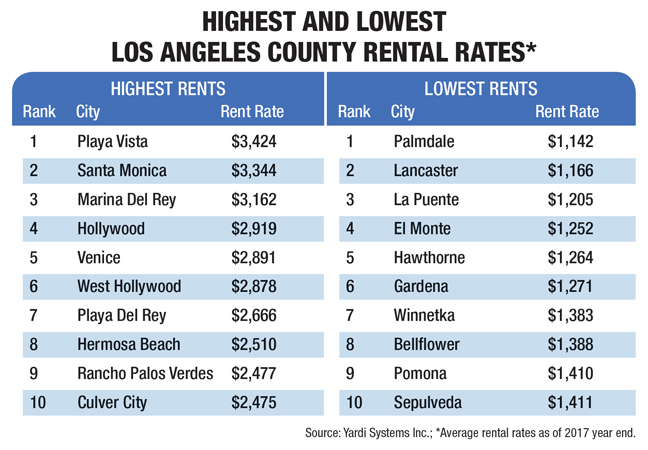 The Yardi data shows that several years of rising housing rates at the region's core have now pushed up rents in outlying areas. Leaders in the overall market in terms of percentage increases on average rents include the San Gabriel Valley city of Monrovia, Diamond Bar on the eastern edge of the county and Palmdale in northern Los Angeles County. Rent rates in these cities each posted double-digit hikes compared with a 4 percent overall jump (see related item in real estate column, page 18).
For reprint and licensing requests for this article, CLICK HERE.