Pasadena's New Profile
Longtime center for academics, aerospace R&D stakes claim on startups
Friday, February 23, 2018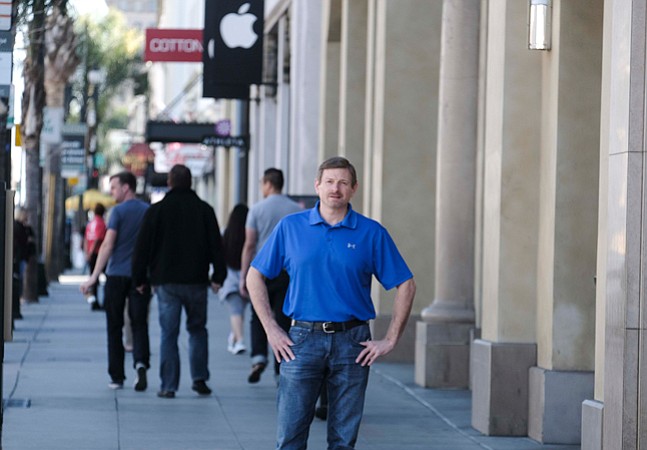 Pasadena is credibly considered the cerebral cortex of Los Angeles County, but it often gets overlooked as a business hub.
Proponents of the city – home to institutions such as Caltech, whose faculty and alumni have won 38 Nobel Prizes – argue that the area's diverse set of companies deserve a second look. They claim the city has become a serious player in Southern California's startup scene in the last five years, with new companies launching at an increased pace.
"Pasadena has always been below the radar because it didn't directly interface with the consumer," said Mike Giardello, president of Innovate Pasadena, a nonprofit that promotes technical innovation, noting the city's relative lack of consumer-facing companies. "But for those in the world that understand the cutting edge of research… it really punched way (above) its weight class. It never was really recognized for what it had."
Proponents point to anecdotal evidence that the city is beginning to hit its stride, with a flurry of co-working space openings, new outposts established in town by several Fortune 500 companies, surging interest in the area's deep ranks of autonomous technologists and a growing number of startups.
Underpinning the region's growth is a cadre of first-rate universities and institutions, including Caltech, NASA's Jet Propulsion Laboratory and ArtCenter College of Design, city boosters said.
They add up to a pipeline of talent for local firms, including startups launched out of Pasadena-based incubator IdeaLab.
"We've hired 10,000 people over the years, probably 500 from Caltech," said Bill Gross, chairman of IdeaLab and a Caltech graduate himself. "At Caltech, I have a lot of direct relationships with professors so they refer to me superstar students."
Gross, who founded IdeaLab in 1996 and has launched more than 150 companies out of it, said that other tech companies, in particular enterprises working on self-driving cars, have noticed the region's deep talent pool.
"Los Angeles is a crazy great hot bed of talent," he said. "And Pasadena, in particular, is incredible, especially in the computer science, computer vision, machine learning (and) autonomy fields. At JPL we have 5,000 employees and every mission they've ever done is autonomous. The Mars lander, that thing had to land completely autonomously."
Ivory towers
Pasadena has a population of about 140,000, yet its research and academic institutions attract $1.9 billion in federal research and development funds annually – about $25 billion from 2001 to 2016. That's more than $14,000 per capita, higher than any other innovation hub in the U.S., according to Innovate Pasadena.
Prev Next
For reprint and licensing requests for this article, CLICK HERE.