Last-Mile Providers Take Different Routes
Bird Rides takes hit on regs in Santa Monica; Ofo develops local partnerships
Friday, February 23, 2018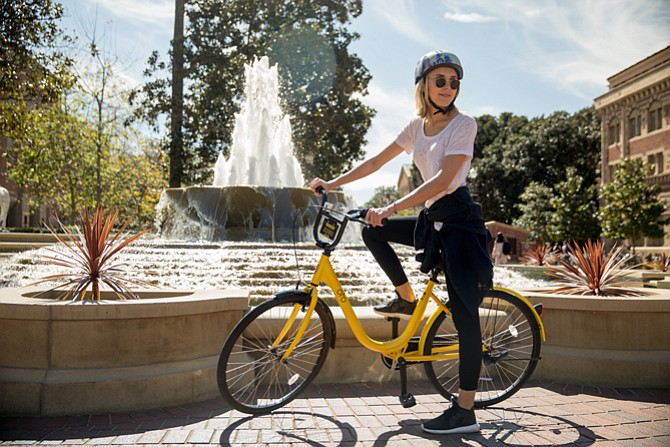 The approach led to fast growth, but also a complaint filed in December by the Santa Monica City Attorney's Office. Bird entered a plea deal on Feb. 14, agreeing to pay $300,000 in fines for operating without a business license and necessary permits. It also agreed to reduce the top speed of its scooters from 22 mph to 15 mph and institute a free helmet service for users, among other concessions.
Bird spokesman Marcus Reese said the company will change its tactics going forward.
"We're happy that we were able to work out this process with the city and that we can now start a clean slate. We were in contact with them and dialoging with them since the beginning, and we will continue that dialogue," Reese said. "And moving forward, our strategy with cities is to be a good partner and maintain a strong dialog with them."
Reese declined to characterize the impact of the financial penalty on Bird. However, the fine likely will amount to little more than a speeding ticket for the company, which announced on the day before its plea agreement that it raised a $15 million Series A round.
Feasibility Study
Culver City-based Hyperloop Transportation Technologies, which is developing a hyperloop tube transportation system, announced Feb. 15 that it signed an agreement with North Ohio Areawide Coordinating Agency and Illinois' Department of Transportation to begin a feasibility study for the region. Several corridors have been identified as potential hyperloop routes to connect Cleveland to Chicago. Hyperloop technology is a vacuum tube transportation system some believe could whisk passengers and cargo along great distances at speeds far faster than airliners or bullet trains.
Staff reporter Garrett Reim can be reached at greim@labusinessjournal.com or (323) 556-8332.
Editor's note: This story has been updated.
For reprint and licensing requests for this article, CLICK HERE.
Prev Next