CFO Awards 2017 Nominees: Sustainability is this CFO's Secret Ingredient
Custom Content by the Los Angeles Business Journal
Friday, February 23, 2018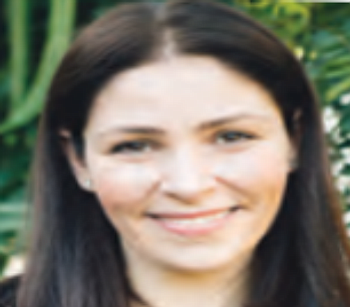 Tender Greens is a chef-led kitchen serving seasonal and responsibly-sourced food that's the kind of comfort food chefs love to cook for themselves and their families for far less than you'd expect. The company was named by Forbes as one of America's Most Promising Companies in 2014 and by Inc. Magazine as one of America's Fastest Growing Private Companies in 2013. Lina O'Connor, Tender Greens Chief Financial Officer, credits part of the company's success to its 360 point of view on sustainable business practices. Sustainability is at the core of all the choices Tender Greens makes – from their food to our planet, from their people and community to the future of farming.
This year O'Connor was nominated by Green Hasson Janks for the Los Angeles Business Journal Rising Star and CFO of the Year Awards (private company). I interviewed Lina to get her insights on her career at Tender Greens and about what makes for a successful CFO in the fast-moving food and beverage market.
Tom: How were you introduced to Tender Greens?
Lina: In 2011 I was working as a restaurant finance and operations consultant and Tender Greens was one of my clients. I met the three co-founders of Tender Greens, Erik Oberholtzer, David Dressler and Matt Lyman when there were only four restaurants. After our first meeting, I came home and told my husband, "I need to work with these people!" I already had a job that challenged me and clients that I really enjoyed so my husband wanted to know why I would want to join such a small company. The answer was clear – I felt that there was something really special about the founders and what they were trying to build, and I was drawn to their clear focus on product integrity, sustainability and the community.
Tom: So what caused you to take the leap and actually join the company?
Lina: Within a year of working with Tender Greens as a consult, I told David Dressler that I would love to be part of their journey when they were ready to build out their home office team. I saw that Tender Greens was making a meaningful impact on the world by changing people's relationship with food and I wanted to part of that narrative. I was one of the first corporate employees, and was charged with building the accounting and finance infrastructure. We all wore a lot of hats in those days. We did whatever needed to be done. It was a team effort, no one had titles on their business cards. We were all dedicated and focused on growing the company. It was an exciting and special time.
For reprint and licensing requests for this article, CLICK HERE.
Prev Next