Online Discounter Hollar Adds InVia 'Picker' Robots to Workforce
Friday, February 16, 2018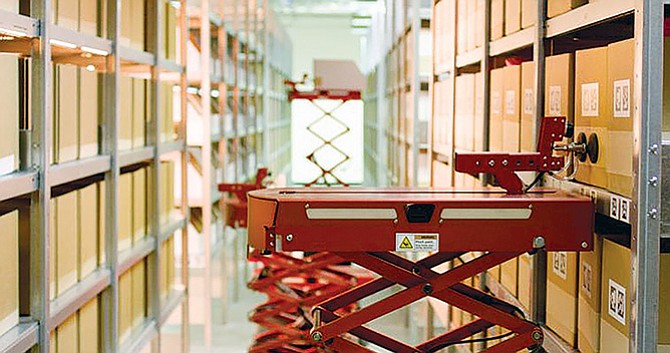 Online discount store Hollar Inc. recently has deployed 100 "picker robots" to help with automating fulfillment services at its Commerce warehouse.
Hollar sells thousands of goods starting at $2, including apparel, toys, electronics and beauty products. The company has raised $47.6 million in funding and was founded in 2015, according to Crunchbase.
InVia Robotics, based in Westlake Village, makes and supplies the robots. "The inVia robots work collaboratively alongside Hollar's human operators to skillfully pick and move items, automating the storage and retrieval process," the company said, in a press release.
"We are really trying to chase after the extreme-value segment," Holler co-founder and Chief Executive David Yeom told the Business Journal in 2015 after the company closed a $12 million Series A round just four months after raising a $5.5 million seed round.
Yeom is one of four co-founders of the company. Brian Lee co-founded a number of Southern California companies, including Honest Co., LegalZoom Inc. and ShoeDazzle (now part of JustFab) before launching Holler in late 2015. John Um had been head of strategy at the 99 Cents Only Stores. Eddie Rhyu and Thanh Khuu were both been executives at ShoeDazzle. And Yeom had been a vice president at Honest Co.
– Shwanika Narayan
For reprint and licensing requests for this article, CLICK HERE.