More Mismatches on Oscars, Box Office
Friday, February 16, 2018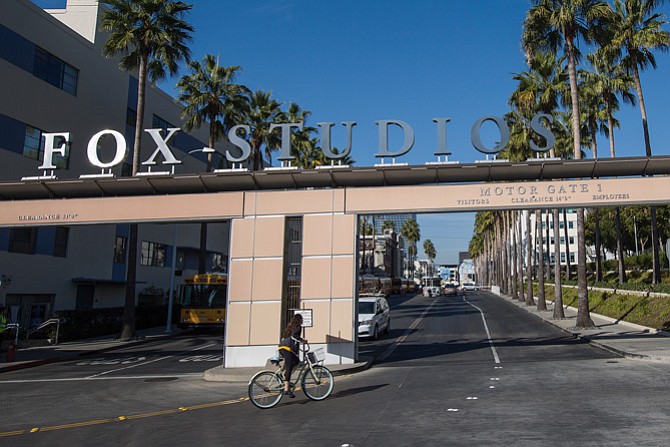 2018 brings confirmation of conventional wisdom in one regard for the entertainment industry: The Academy Awards aren't necessarily an indicator of box office receipts.
This week's Business Journal list of the largest motion picture distributors (see page 13) shows Walt Disney Studios Motion Pictures at the top of the heap, thanks in part to its latest Star Wars movie.
"The Last Jedi" took in more than 20 percent of the outfit's $2.4 billion in total box office last year. The film accounted for four of the Walt Disney Studios' 10 total Oscar nominations – none of which were for Best Picture.
Contrast that with 20th Century Fox and its Fox Searchlight independent film unit, which took in about half as much at the box office as Disney in 2017, but racked up 27 Oscar nominations including three for Best Picture. Or Universal Pictures Distribution, which counted nearly $1 billion less than Disney in box office but had four Oscar nominations, with one for Best Picture, and a claim to international distribution on three films that are up for the award (see related graphic, this page; related coverage, page 17).
Add it all up and L.A. remains the center of the movie business, handling 92.5 percent of the market for motion picture domestic distribution in 2017, about even with the year prior.
Other measurements show that new ways of distributing entertainment content continued to pose a challenge. The 10 biggest distributors in terms of box office, the basis for this week's list, made 177 movies in 2017, up 13.4 percent from 156 in 2016. Box office receipts for the 10 slid 4.7 percent to $10.2 billion, a decline of nearly 5 percent from $10.7 billion the year before.
That helps explain a trend in consolidation and diversification exemplified in Burbank-based Walt Disney Co.'s recent deal to acquire 21st Century Fox – parent company of No. 4, the Century City–based 20th Century Fox film division – for $52.4 billion in December. The yet-to-be-closed deal will see Disney assume $3.7 billion in debt and pay $52 billion in stock for Rupert Murdoch's Fox.
The pending acquisition includes Fox's movie and TV studios and not its news and sports channels. It also gives Disney a majority interest in streaming service Hulu.
Disney announced last year that it would be pulling all its content from Netflix Inc. in order to launch its own streaming service in 2019.
For reprint and licensing requests for this article, CLICK HERE.
Prev Next