EP Wealth Advisors Continues Roll-Up
Friday, February 16, 2018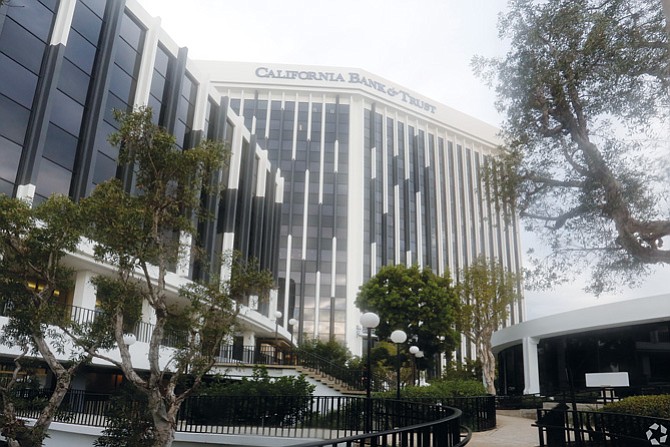 Torrance-based EP Wealth Advisors announced last week that it acquired Millie Capital Management for an undisclosed sum.
The deal was the fourth acquisition the firm has made in the past three years – part of the company's strategy to consolidate what it sees as a fragmented wealth advisory field in California.
Ross Millie, founder of San Ramon-based MCM, will stay on as a senior wealth advisor. The deal, which officially closed Feb. 9, will increase EP Wealth's managed assets by $240 million, the company said in a press release, in addition to adding 40 households with $5 million in assets, on average.
EP Wealth is a fee-only investment advisory and financial planning firm. It was founded in 1985.
Patrick Goshtigian, chief executive of EP Wealth, said his firm has been growing, in part, by combining wealth managers and clients from smaller firms with a support structure that takes over their business operations.
"So many of the smaller (firms) struggle with maintaining the business on a daily basis and they have to wear a lot of hats," he said. "We are able to offer them a team of people to support them in that effort and allow them to focus on what they like the most, which is working on their clients."
Wealth management firms that EP Wealth has acquired in the past have varied in size, said Goshtigian.
"They've ranged from firms in size from $55 million to $300 million in (assets under management)," he said.
The majority of EP Wealth's revenue growth still comes from client referrals, said Goshtigian, but acquisitions are accounting for an increasing portion.
The firm's total assets under management have grown 26.5 percent to $3.29 billion. The firm's total assets under management ranked EP Wealth as No. 66 in Los Angele County in 2016, according to the Business Journal's List of Money Management Firms, measured by total assets under management.
EP Wealth's plans to continue making acquisitions and has its sights on acquiring three more companies in the coming months, Goshtigian added.
That Bird Has Flown
Hot electric scooter sharing startup Bird got a nice Valentine's gift: a $15 million Series A funding round announced on Feb. 14.
The company didn't have any sweethearts in Southern California, where venture capitalists were nowhere to be found on the round.
The Santa Monica-based startup could be another example of local venture capitalists missing out on the next big thing, with Snap Inc. still serving as the most prominent example of L.A. investors whiffing, according to TechCoast Angels Chairman Christopher Hameetman.
For reprint and licensing requests for this article, CLICK HERE.
Prev Next