Torrance's EP Wealth Advisors Scoops Up Millie Capital Management
Monday, February 12, 2018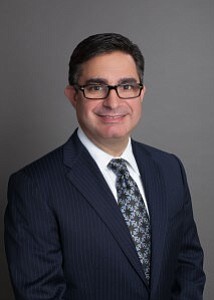 EP Wealth Advisors, a wealth management firm in Torrance, has acquired Millie Capital Management for an unknown sum, the company said.
The privately owned investment manager picked up the San Ramon financial advisor as its third Northern California acquisition since 2016. Ross Millie, founder of MCM, will stay on as a senior wealth advisor.
"Ross has spent the last 27 years building a dedicated fiduciary minded financial planning practice and helping his clients achieve financial success," said Patrick Goshtigian, chief executive of EP Wealth, in a statement. "His commitment to offering high quality service complements our approach to doing business."
EP Wealth, a fee-only investment advisory and financial planning firm founded in 1985 with offices in Torrance, West Los Angeles, the San Francisco Bay Area, Seattle and Denver, had $3.29 billion assets under management in December 2017.
The MCM acquisition that closed Feb. 9 will increase its managed assets by $240 million, company officials said, in addition to adding 40 households with $5 million each in average assets.
The deal was advised by David Selig, chief executive of Advice Dynamics Partners of Mill Valley.
Health business reporter Dana Bartholomew can be reached at dbartholomew@labusinessjournal.com. Follow him on Twitter @_DanaBart.
For reprint and licensing requests for this article, CLICK HERE.