CUSTOM CONTENT: Managing with Decreased Profit Margins
Trusted Advisors
Wednesday, February 7, 2018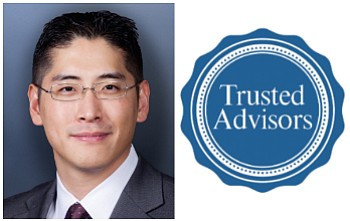 Many business owners face challenges to keep profit margins positive and cash flows in balance. While some factors can be internally managed, there are uncontrolled external factors that continue to create challenges for many businesses. Besides social events, technology, inflation, competition, and ever-changing consumer preferences, the recent increase to the minimum wage scale is another factor influencing profit margins for business owners. The additional increase for minimum wage may contribute to worsening cash-flow positions. What can business owners do to help manage?
One of the strategies is utilizing a revolving business line of credit. This may be used to pay suppliers, help manage operational expenses, and finance against accounts receivable to generate capital availability. To manage the profit margin with recent increases in payroll expenses, business owners with a business line of credit in place can take advantage of trade discounts by exercising their purchasing power, providing extra working capital. By purchasing inventory in bulk, the business owners can better negotiate pricing. Another benefit of having a line of credit is allowing businesses to have the available working capital to take on new business opportunities with additional staffing.
We recently helped a small business that specialized in beach bicycles. The owner has been using the business' cash to purchase inventory based on the historical sales trends and on orders received. This client started the business with retail sales and recently added sales of accessories and repair services because these activities generated higher margins. Recognizing a decrease in gross profits, we discovered this was due to inflation and the increases in payroll and rent. We provided a solution to obtain a business line of credit to utilize this credit facility to acquire larger volume of inventory and ask for trade discounts. The business owner was able to obtain close to a 10% discount from the suppliers enhancing his gross margin. Furthermore, their tax professional has been taking the interest expenses from the business line of credit as a deduction. Lastly, the owner was able to expand the accessory business. We're pleased to see how the business owner is better managing the cash flow.
First Bank offers an expedited decision-making process on business lines of credit. For lines of credit up to $1,000,000, we do not require quarterly finance reporting conditions or set financial covenants that could make obtaining business lines of credit difficult. Depending on the credit limit, the line of credit is reviewed regularly. We truly strive to make the process simple for business owners, allowing them to focus on the business of their business.
Prev Next
For reprint and licensing requests for this article, CLICK HERE.