L.A. Tops Once Again in Global Traffic Congestion Survey
Tuesday, February 6, 2018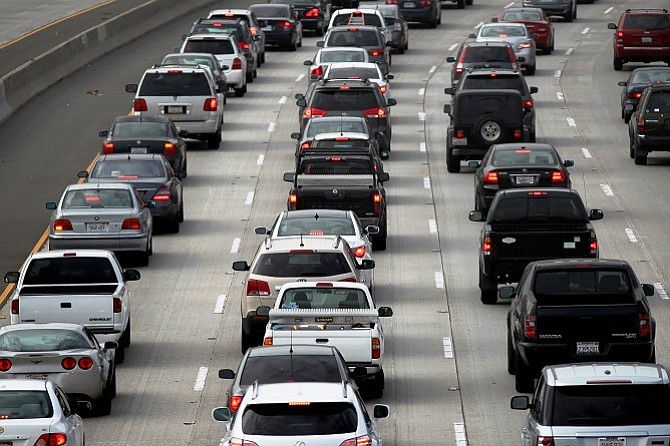 For the sixth year in a row, Los Angeles has topped a list of the world's most gridlocked cities, according to a survey released Feb. 6.
In the survey from Kirkland, Wash.-based transportation analytics firm Inrix, Los Angeles drivers spent an average of 102 hours in traffic congestion during peak periods last year. While that was down from 104 hours during 2016, it was still enough to keep Los Angeles in the top spot by a wide margin.
New York and Moscow tied for the No. 2 spot with an average of 91 hours spent in congestion. Sao Paolo, Brazil, came in No. 3 at 86 hours, while San Francisco placed No. 4.
Inrix analyzed data from 1,360 cities in 38 countries, calculating the percentage of time that drivers spent in congestion at different periods of the day and week and at different places in each city's road and highway network.
The survey also attempted to calculate the cost in lost productivity time from congestion-related delays. For Los Angeles, the average 102 hours in traffic jams last year cost each driver $2,828; cumulatively the delays cost the metropolitan area more than $19 billion last year.
Surprisingly given the overall level of congestion, only one Los Angeles highway made the top 10 list in the U.S. for top congested road stretches: the eastbound 10 Freeway between the 405 and 110 freeways, with drivers spending an average of 74 hours a year in congestion. Topping that list was a stretch of Interstate 95 between Manhattan and the Bronx in New York City, where drivers spent an average of 118 hours in congestion.
Economy, education, energy and transportation reporter Howard Fine can be reached at hfine@labusinessjournal.com. Follow him on Twitter @howardafine
For reprint and licensing requests for this article, CLICK HERE.