Cherokee Inks New Licensing Deal for Tony Hawk Brand
Wednesday, December 26, 2018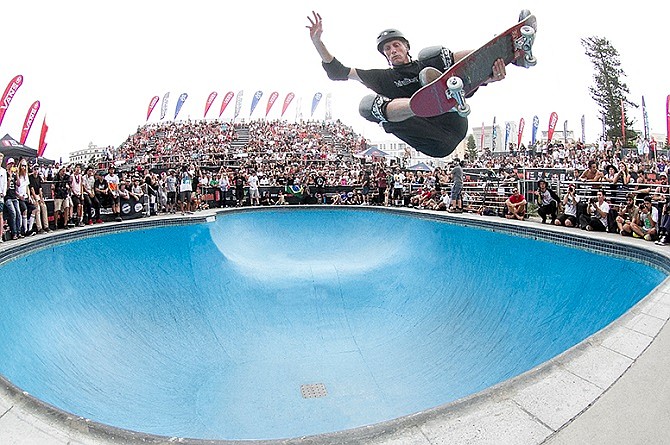 Cherokee Inc. has agreed to license its Tony Hawk apparel line to India clothing distributor Batra Group, the Sherman Oaks fashion brand company announced Dec. 20.
Batra Group will distribute the streetwear line — inspired by professional skateboarder Tony Hawk — in Europe, the Middle East and Africa.
"We are pleased to expand our successful relationship and grow the Tony Hawk brand strategically with the Batra Group through this new license partnership," Chief Executive Henry Stupp said in a statement. "The positive momentum of the skate and streetwear segments combined with the addition of skateboarding to the 2020 Summer Olympics will raise the profile of skateboarding globally."
After two years of disappointing losses, Cherokee recently downsized its business operations and began focusing exclusively on expanding its licensing agreement operations. This year, the company sold its brick-and-mortar retailer Flip Flop Shops and converted its Hi-Tec footwear brand from a sales to licensing model.
Shares of Cherokee (CHKE) rose a fraction of a cent to close at 69 cents Friday on over-the-counter-market.
Ethan Varian is a reporter with sister publication San Fernando Valley Business Journal, where this story originally appeared.
For reprint and licensing requests for this article, CLICK HERE.