Emerald Textiles Acquires MediClean Assets, Plans New Facility
Friday, December 14, 2018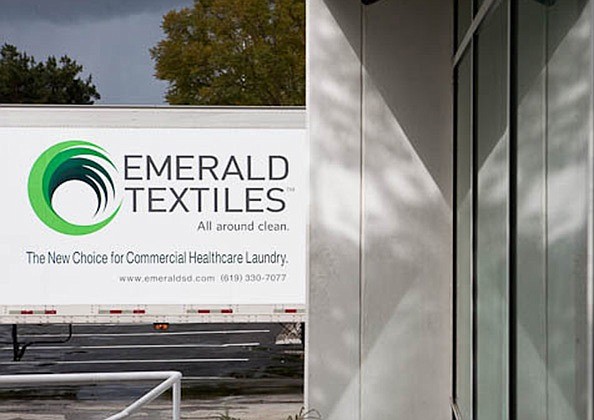 Pacific Avenue Capital Partners and Highland Avenue Funds portfolio company Emerald Textiles announced Dec. 13 its acquisition of the assets of MediClean Linen and Laundry, a healthcare linen service provider. MediClean operates a location in Commerce, Calif., from its headquarters in Anaheim, and Emerald Textiles now operates both.
"The de-novo facility will further enhance our position in Northern California and provides much needed capacity in that market. We are committed to investing in our people and facilities to ensure that we are best positioned to serve the needs of our customers in an environmentally responsible way," said Pacific Avenue Capital Partners founder Chris Sznewajs.
Following this acquisition, Emerald Textiles' now operates seven healthcare linen service outfits on the West Coast, according to a company statement. As part of the asset acquisition, Emerald Textiles will commence a full equipment upgrade for the former MediClean facility, a plan that includes a more than $6 million investment in the locations.
Emerald Textiles also announced the construction of a new 60-million-pound facility in Livingston, Calif., scheduled for completion in third quarter 2019.
"We are excited to add the Los Angeles location to our network of facilities. The Los Angeles location provides Emerald Textiles with a strong foothold in Southern California, and further enhances Emerald's existing network of linen processing facilities," said Chief Executive Greg Anderson. "Additionally, we are excited about our greenfield expansion into a new state-of-the-art facility in Livingston. This will further enhance Emerald's ability to serve its customers. Emerald is committed to providing the best value-proposition for customers and looks forward to continuing to provide the highest level of quality and service."
Tech reporter Samson Amore can be reached at samore@labusinessjournal.com or (323) 556-8335. Follow him on Twitter @samsonamore.
For reprint and licensing requests for this article, CLICK HERE.