Silicon Beach Report Dec. 13: Vyng Raises $4 Million
Thursday, December 13, 2018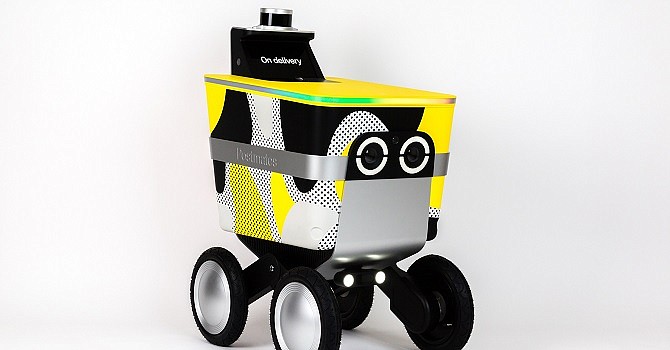 Postmates bringing delivery robots to LA; Riot Games leads Hypixel investment; Vyng Series A totals $4 million
Vyng Closes $4 Million Series A
Venice-based video ringtone developer Vyng Inc. completed a $4 million Series A funding round on Dec. 13, led by Santa Monica-headquartered venture capital firm March Capital Partners. Following this round, Vyng's funding totals $7 million, according to Forbes.
Postmates Delivery Robot Coming to LA
Postmates Inc., headquartered in San Francisco, plans to drop a fleet of order-delivery robots in LA soon, its first attempt at automating part of its food delivery process. Wired reports City of LA Mayor Eric Garcetti and the LA Department of Transportation are working with Postmates to deploy its wheeled food carrying robot, aptly named Serve. A specific date for Serve's arrival has not yet been determined.
Riot Games Leads Hypixel Investment
Sawtelle-based Riot Games Inc. will lead an investment round for newly created Hypixel Studios, a game developer known for its work on the game server for "Minecraft." According to Variety, Hypixel is at work on its first game, called "Hytale," and began investment talks with Riot in 2016, three years after Hypixel's founding. The specific amount Riot is investing was not disclosed, but other participating investors included Orange County-based Bonfire Ventures and former Blizzard Entertainment executive Rob Pardo.
For reprint and licensing requests for this article, CLICK HERE.