Genton Cockrum Partners Selected for Mixed-Use Project at Former Courthouse in San Pedro
Wednesday, December 12, 2018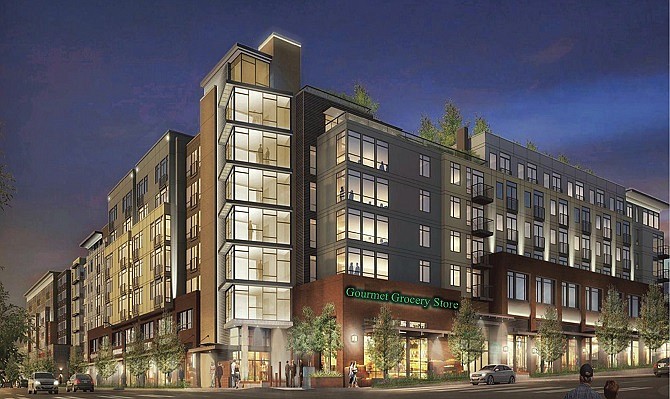 A winning proposal has been announced for the San Pedro courthouse, bringing the project one step closer to finally being built.
West Hollywood-based Genton Cockrum Partners' chosen proposal is for a mixed-use development with market-rate and affordable housing and retail space. A grocery store is intended for the property as well.
The project will be built using 100 percent union labor, according to Ted Chandler, chief operating officer of the American Federation of Labor and Congress of Industrial Organizations Housing Investment Trust.
L.A. County received six proposals after reissuing a request for proposals in July. In March, the county ended negotiations with Holland Partner Group. Ties were cut after Holland requested a free lease for the 66-year life of the development agreement and a 67 percent reduction in taxes.
The county owns the 1.8-acre site.
"This project is a good fit for downtown San Pedro," said Supervisor Janice Hahn in a statement. "Not only will it mean new apartments, retail space, and a much-needed new grocery store in the heart of downtown, it lives up to our values and is both union funded and union built."
Commercial real estate reporter Hannah Madans can be reached at hmadans@labusinessjournal.com. Follow her on Twitter @HannahMadans
For reprint and licensing requests for this article, CLICK HERE.