Silicon Beach Report Dec. 7: InSight Rover Begins Mars Analysis
Friday, December 7, 2018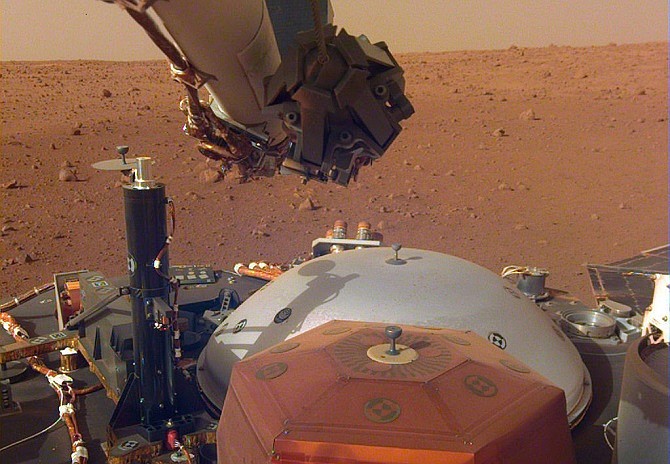 New sponsors for Call of Duty World League; InSight Rover starts taking red planet data; former employees say Defy Media's abrupt closure left them without final paychecks.
Solar Panels Unfurled, InSight Lander Begins Exploration
After arriving on Mars last week, NASA's InSight Rover, developed at the Jet Propulsion Lab in Pasadena, is preparing for the next phase of its mission. By unfurling a six-foot-long arm, the rover can place scientific instruments on Mars' surface and collect images of its surroundings, beginning a valuable data extraction process. Engadget reports that InSight will remain on the red planet for up to two years.
Blizzard's Call of Duty World League Signs New Sponsors
Sony Corp.'s PlayStation4 and SCUF Gaming will join the ranks of sponsors of Santa Monica-based Activision Blizzard's e-sport league, the Call of Duty World League, Socaltech reports. Financial details of the sponsorship agreements were not disclosed but Activision Blizzard did note its principal sponsor will be PS4. The 2019 Call of Duty World League season will commence in February.
Content Creators Speak Out Against Defy Media
Beverly Hills-based digital agency Defy Media shuttered its doors Nov. 6, and took with it various YouTube channels it owned, including Clevver and Smosh. Now, its talent is alleging they have yet to receive their final paychecks. The Verge reports numerous content creators are taking to their preferred platform - YouTube - to voice their concerns about a lack of funds and inability to get in touch with Defy Media Executives.
For reprint and licensing requests for this article, CLICK HERE.