UCLA Receives $3.2 Million Federal Grant to Correct Diagnostic Errors for Breast Cancer
Thursday, August 30, 2018
UCLA has been awarded a $3.2 million federal grant to study how to correct errors in the diagnoses of breast cancer.
The university announced Aug. 24 a grant given by the National Institutes of Health's National Cancer Institute that allows researchers to examine how to improve physicians' diagnostic accuracy when interpreting breast biopsy images.
The five-year project will study diagnostic errors made by both residents in training and experienced pathologists. It will employ advanced eye-tracking to measure where the pathologist was looking in each case to determine what led to the diagnostic errors.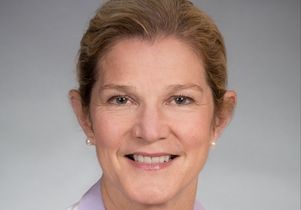 The study will be led by Dr. Joann Elmore, a professor of medicine at the David Geffen School of Medicine, who has previously researched errors among physicians in the diagnosis of cancer.
Health business reporter Dana Bartholomew can be reached at dbartholomew@labusinessjournal.com. Follow him on Twitter @_DanaBart.
For reprint and licensing requests for this article, CLICK HERE.