Villaraigosa Joins MedMen Board
Wednesday, August 29, 2018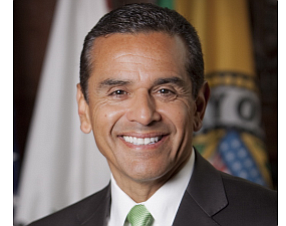 Former Los Angeles Mayor Antonio Villaraigosa has joined the board of MedMen Enterprises, the Culver City cannabis company announced early Aug. 29.
A cultivator, producer and retailer of state-sanctioned cannabis in the U.S., MedMen currently operates 19 licensed facilities in California, Nevada and New York.
"Few people understand Los Angeles and our home state better than (former) Mayor Villaraigosa," MedMen co-founder and Chief Executive Adam Bierman said in the announcement. "He will be instrumental in guiding MedMen's expansion in the Golden State and through his broad network, Mr. Villaraigosa will help MedMen solidify its presence across the country."
Since leaving his mayoral post in 2013, Villaraigosa has served on several boards, including the board of controversial Los Angeles mineral supplement company Herbalife International.
"I'm excited for this opportunity to shape the cannabis industry and its commitment to social equity by joining the board of the company that is leading the charge," Villaraigosa said in the announcement.
Shares of MedMen, an over-the-counter pink-sheet company, rose 5 percent on Aug. 29 to close at $4.12.
Economy, education, energy and transportation reporter Howard Fine can be reached at hfine@labusinessjournal.com. Follow him on Twitter @howardafine.
For reprint and licensing requests for this article, CLICK HERE.