Slight Gains for Big Employers
ECONOMY: Cal State-L. A., UCLA make big additions
Friday, August 24, 2018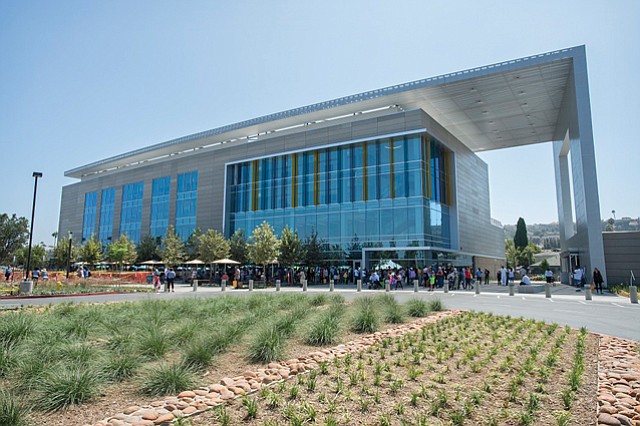 UCLA added the largest number of local employees on the list – 974, or a 2 percent increase – for a total of 48,570. The county government was the next biggest gainer of employees, adding a net of 886.
The federal government shed the most employees – about 800, or 1.7 percent – to 47,200 employees.
The biggest percentage gainer on the public sector list was California State University-Los Angeles, which beefed up its local staff count by 23 percent with 572 additional employees to 3,085.
"In response to intense student demand and in support of the university's graduation initiative, Cal State LA has hired additional faculty, advisors and other student-support professionals," Jose Gomez, chief operating officer for Cal State LA, said in an email. "This will help ensure increased student success by providing greater academic support services, and the classes that students need when they need them."
The biggest percentage drop was at the Los Angeles Community College District, where the payroll fell by 285 employees, or 4 percent, to about 6,900.
Health care's impact
Health care providers account for three of the top 10 slots on the list and four of the top 10 gainers in terms of number of jobs added over the past year.
No. 1-ranked Kaiser Foundation Health Plan was kept in the top slot with an estimated 36,468 local employees. The Business Journal based its figure on the roughly 100 employees the hospital added when it opened in September of 2017 a new outpatient clinic in the Crenshaw district of South Los Angeles.
No. 4-ranked Providence Health & Services Southern California was the biggest job gainer on the list, adding about 1,450 employees for a total of 15,952. No. 6-ranked Cedars-Sinai Medical Center added 325 employees.
Other health care providers that significantly grew employee counts: No. 22 City of Hope was up by more than 900 and No. 24's Children's Hospital of Los Angeles increased by 885.
Long-term trends such as an aging population and more treatment options for conditions and diseases are factors, according to William Yu, economist with the UCLA Anderson Forecast.
Another factor driving the growth in health care employment has been a major infusion of federal dollars through the Affordable Care Act, according to Gerald Kominski, senior fellow with the UCLA Center for Health Policy Research. "There are growth opportunities for hospitals and other health care providers as a result of this money," he said.
For reprint and licensing requests for this article, CLICK HERE.