Slight Gains for Big Employers
ECONOMY: Cal State-L. A., UCLA make big additions
Friday, August 24, 2018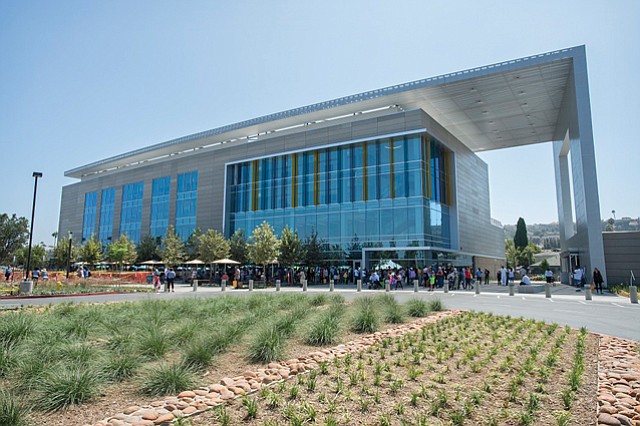 The largest employers in Los Angeles County added jobs at a modest pace over the past year according to a pair of Business Journal lists, with the private and public sectors roughly on par.
The 25 largest public employers on the Business Journal's annual list, ranked by local employees, increased staff counts collectively by nearly 2,900 employees over the past 12 months.
The 0.7 percent increase came to nearly 404,000. That's slightly better than the county's overall public sector, a total that includes smaller entities and combined overall for a 0.3 percent drop in local jobs for a base of 552,500, according to state data.
Eleven public-sector employers reported a 1-plus percent growth in local employee counts, while four posted drops of more than 1 percent. The remainder had employee changes of less than 1 percent.
The Business Journal's annual list of the 50 largest private employers, also ranked by L.A. County jobs, turned in a 1 percent increase. The 4,000 net gain in jobs gave the 50 outfits 391,000 workers combined. That slightly underperforms the 1.3 percent growth rate in L.A. County's private sector overall, which totals about 3.9 million jobs, according to the state Employment Development Department.
The information on private employers offers an indication on the direction of employment patterns, but is not definitive. The list included 25 companies that did not respond; estimates of local employee numbers were kept flat for most of them, based on Business Journal research.
The roster of companies with updated totals included 13 that increased local employees by more than 1 percent, while 15 had drops of more than 1 percent.
There was one newcomer to the private sector list: No. 21-ranked Space Exploration Technologies Corp., or SpaceX, with 6,000 employed in the county. It replaced Thousand Oaks' biotech giant Amgen Inc., which had 5,600 employees on last year's list but was removed based on the concentration of positions at its Ventura County headquarters.
County leads
The County of Los Angeles, with almost 110,000 employees and a $31 billion annual budget, was by far the largest employer on both the public and private employer lists – not surprising for the nation's largest county by population, with more than 10 million residents.
The county runs a huge health and social service bureaucracy with five public hospitals, and its Sheriff's Department employs 18,000 to service the unincorporated areas of the county and 42 of the county's 88 cities.
Prev Next
For reprint and licensing requests for this article, CLICK HERE.