Top Litigators in Los Angeles: NICHOLAS ROWLEY
Custom Content by the Los Angeles Business Journal
Wednesday, August 22, 2018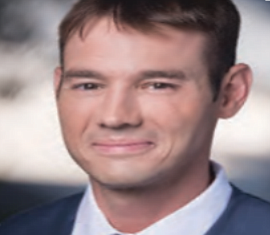 Nicholas Rowley has won more than 100 jury verdicts and is widely considered to be one of the best personal injury attorneys in the country. He has won over $1 billion in jury verdicts and settlements for his clients and fights tirelessly to make insurance companies do what's right. He is also well known for being compassionate and he personally attends to the needs of each and every client to fight for their legal rights when they are injured.
Some of Rowley's recent successes include a record setting $131,000,375 verdict for the victim of a car accident after the driver was over served at a bar, a record setting $74,525,000 verdict for a victim of medical malpractice, $40,000,000 for two parents whose 33 year old son was negligently killed due to corporate negligence, and a $38,600,000 verdict for a young man who fell from a hotel balcony while intoxicated.
For reprint and licensing requests for this article, CLICK HERE.