ROKiT Brand Aims to Rock Stub Hub With Chargers
ADVERTISING: Culver City-based outfit adds business line, sponsors field
Friday, August 17, 2018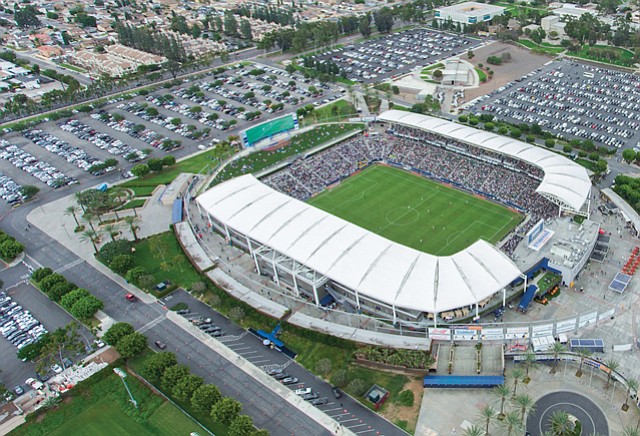 The National Football League's Los Angeles Chargers announced Aug. 16 an extensive partnership with ROK Brands that includes renaming the StubHub Center as ROKiT Field at StubHub Center for days the team plays there.
ROK Brands is a 10-year-old company jointly based in Culver City and the United Kingdom. It got its start as a distribution outfit handling food and beverages, among other items, according the company. The company more recently added a mobile phone and mobile phone accessory design and distribution company called ROKiT.
"We have an in-house design team creating Android phones," a company spokeswoman said.
ROKiT will get to display its brand throughout the stadium, and also has secured rights to use Charger team and player imagery in its advertisements.
The company declined to give deal terms, but the spokeswoman said it was a multi-million dollar pact.
The Chargers are slated to play at StubHub Center in Carson for the next two seasons as the team awaits completion of Hollywood Stadium in Inglewood, expected to be completed in 2021.
The Inglewoood stadium is part of a larger development by Los Angeles Rams owner Stan Kroenke, whose team also will play there.
Football teams typically play eight regular-season games on their home fields each season, with some pre-season exhibition contests and post-season playoff games possible.
The Chargers temporary home in Carson is owned by downtown-based Anschutz Entertainment Group Inc. which also owns and operates the Staples Center, LA Live and various other venues around the city, state, nation and globe.
For reprint and licensing requests for this article, CLICK HERE.