Xenon Investments Corp. Picks Up Las Palmas Villa Apartments for $28 Million
Tuesday, August 14, 2018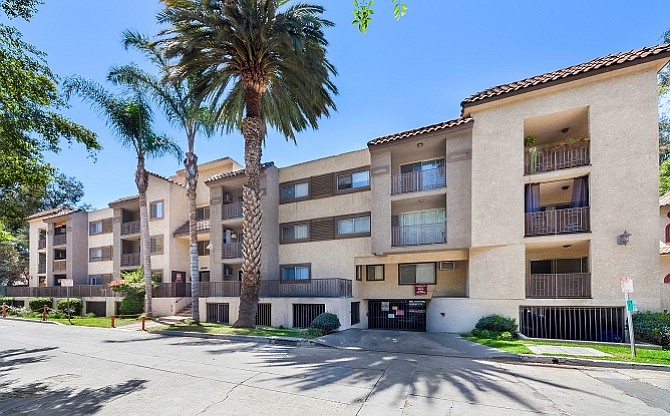 The 81-unit Las Palmas Villa Apartments in Hollywood Hills has sold for just over $28 million, according to CBRE Group Inc.
Los Angeles-based Xenon Investments Corp. bought the complex at 2039 N. Las Palmas Ave. and 2026 N. Highland Ave. from Berk Investments, the family of the complex's developer, according to CBRE.
Las Palmas Villa Apartments includes a swimming pool/spa with sun deck, laundry facilities, elevators and parking. Xenon plans to upgrade the common areas including the building façade, and to renovate the interiors of the units, CBRE said. The complex was built in 1984.
CBRE's Dean Zander, Stewart Weston and John Montakab brokered the deal on behalf of Berk Investments.
"This offering represented the true definition of a value-add asset, and we attracted dozens of offers from a wide variety of investors attracted to the untouched 80's vintage," Zander said.
For reprint and licensing requests for this article, CLICK HERE.