Colliers Acquires Glendale's CBC Advisors and Adds 10th Area Office
Monday, August 13, 2018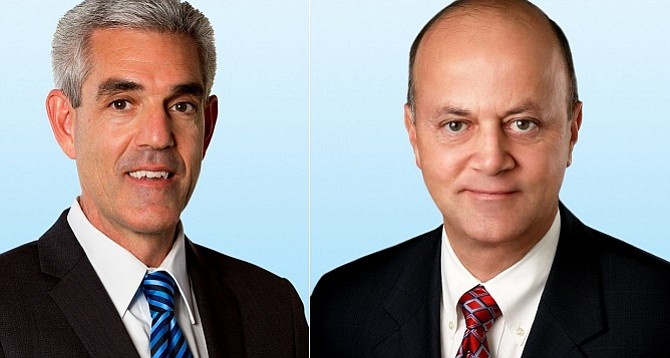 Toronto-based Colliers International Group Inc. has closed on its purchase of CBC Advisors in Glendale, a commercial real estate brokerage franchise, according to Colliers.
The CBC Advisors franchise was part of Coldwell Banker Commercial Advisors, a Salt Lake City-based national network of Coldwell Banker franchises. Colliers also bought franchises in Utah and Alaska in April in a separate transaction. Coldwell Banker Commercial Advisors sold other franchises in other states in a separate transaction to at least one other buyer.
"This is another advancement for our firm in the Greater Los Angeles Region," said Colliers Senior Managing Director James Malone.
The Glendale brokerage was co-founded by Bill Ukropina and Gregory Barsamian. The pair will remain as executive vice presidents of the new office, called now the Colliers Tri-Cities office and serving Pasadena, Glendale and Burbank, and will oversee 10 brokers. The operation will be Colliers' 10th office in the greater Los Angeles area, and offer brokerage services for the office, industrial, multifamily and retail sectors.
For reprint and licensing requests for this article, CLICK HERE.