Telecoms Hold Steady on Local Jobs
Retail expansions, acquisitions help
Friday, August 3, 2018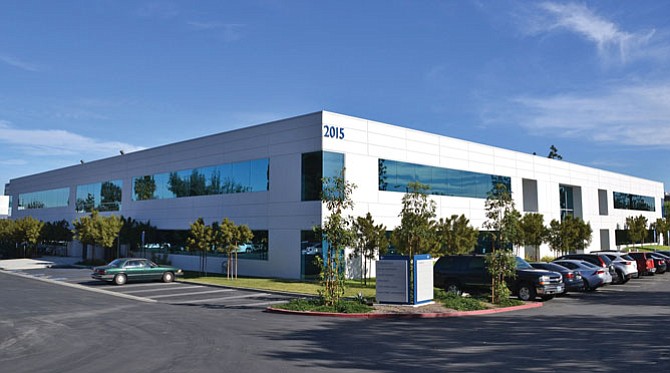 Expansions, acquisitions and new retail locations for telecommunications companies in Los Angeles County helped the largest combine to stay even on local employment, according to this week's Business Journal list.
The 25 largest, measured by current employment, account for a total of 26,000 jobs throughout Los Angeles County, up by about 0.2 percent from a year earlier.
The generally flat performance didn't flow from any clear trend – eight of the companies reported increases in employment, eight cut jobs and four were flat. Totals for another four were unchanged based on Business Journal estimates, and one company was new to the list this year.
Among the companies that stayed even on local employment were No. 1 AT&T Inc., with 11,500 workers here, and No. 2 Charter Communications Inc., which has 3,700 employees.
Telepacific Communications Corp., which does business as TPx and manages IT for companies, ranks No. 9 on the list.
The downtown-based company, which has 450 employees and 12 offices in Los Angeles County moved up a spot from last year as it grew staff by 25. TPx has 62 offices and 1,600 employees nationwide, up from 1,500 last year.
Telecommunications technology is changing so quickly as mobile communication and video streaming rise in popularity and bypass cable and telephones that telecommunications companies, including TPx have shirked the "telecom" moniker.
"There's much more that people need for their enterprises than putting phones on people's desks," said Douglass Brownstone, TPx spokesman, "and over the years we've evolved as the way people communicate evolves. We don't even identify ourselves as a telecom company so to speak – we identify as a wireless provider."
List veteran Verizon Communications Inc. ranked seventh this year behind its competitors No. 6-ranked Sprint Corp., which grew to 890 employees locally from 880 in 2017, and No. 3-ranked T-Mobile US Inc., with 2,754 employees.
T-Mobile held onto its ranking over the year, and its local employee count grew from the prior year on the strength of 20 new stores in the county, said T-Mobile Communications Manager Joel Rushing.
"With 282 retail locations and more than 2,700 employees in L.A. County, including the 20 stores in L.A. County we added since June 2017, we continue to expand our distribution footprint to provide more wireless choice and value to consumers," Sindha said.
The trend played out nationally, too, according to Rushing.
"We added roughly 1,500 new storefronts across the country this year" that created roughly 12,000 jobs nationwide by T-Mobile in the last year, Rushing said.
The network added 1.6 million new customers and posted service revenues of $7.9 billion in an August 1 earnings report.
Sprint, owned by Japanese SoftBank Group Corp., is contemplating a merger with T-Mobile, which could take effect early 2019 and be worth an estimated $26 billion.
Northridge-headquartered Broadvoice ranked No. 15 on the list with 175 local employees, and grew its local employee base by 15 percent.
It announced August 1 its acquisition of Utah-based midmarket cloud communications firm YipTel.
The acquisition helped boost Broadvoice's total employee count to 225, said Broadvoice spokeswoman Rebecca Rosen, and "added significant headcount in product implementation, support teams, and marketing."
Another six employees were came through another acquisition, she added.
"In April 2017, we acquired a company called XBP, and it had a proprietary software platform that we decided we would use as our flagship product going forward, and we later then launched that product in March 2018," Rosen said.
She said the company is growing because "partners are driving more demand for services. Our partners are in the market, and they're recommending us because of the service we provide."
Workforce pool
Boingo Wireless is a new addition to the 2018 list, ranking 12th with 300 of its 400 total employees working in L.A. County compared with single office in Westwood.
Chief executive David Hagan said "L.A. is the intersection between the internet and content. We've always been a Hollywood-dominated town, but we're an increasing telecom town, too."
Boingo was founded in 2001 when Silicon Beach wasn't as developed, Hagan said. Since then, the scene has expanded because of tech workers produced by local schools such as UCLA and USC.
"We have a fabulous talent pool to choose from whether we need engineers or people on the creative side," said Hagan.
Boingo announced August 1 that it acquired South Carolina-based Elauwit Networks for $28 million in cash. Elauwit, which provides Wi-Fi to roughly 220 multi-family and student housing units across the nation, is expected to play a key role as Boingo looks to expand into what it calls the multi-dwelling unit market, or MDU.
Boingo "will partner with property owners to build out complete internet coverage, so when people move in they've got this service as soon as they sign up and login," Hagan said. "If you're a property owner trying to compete for tenants in L.A., that's a huge point of differentiation."
Boingo announced second-quarter earnings August 1, reporting $59.6 million in revenue, a 21.6 percent year-over-year increase. Its net income reported was $ $2.1 million, compared with an $8 million net loss.
Headcount could continue to rise going forward as newer and faster technology becomes available, including 5G technology, scheduled to launch next year. Many telecom companies say 5G could help boost profits as customers flock to providers offering faster download speeds.
For reprint and licensing requests for this article, CLICK HERE.