Game-Day Gondola?
Union Station-to-Dodger Stadium cable car would cut across L.A.'s skyline.
Friday, August 3, 2018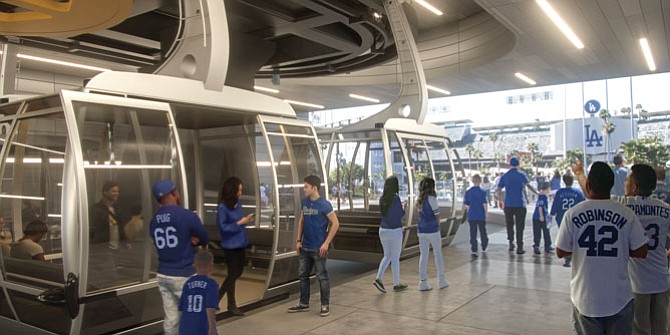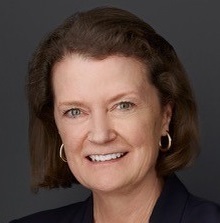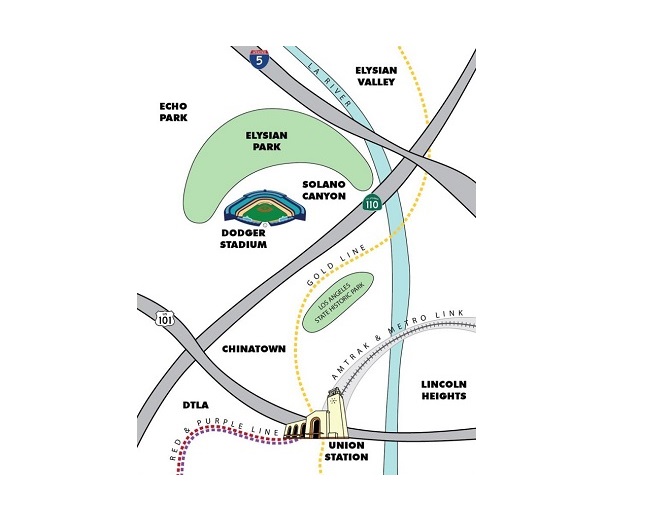 Martha Welborne is a longtime urbanist and transit planner. She headed the Grand Avenue Committee for 10 years, helping bring downtown's Grand Park to fruition. She then spent six years as chief planning officer for the Los Angeles County Metropolitan Transportation Authority, and two years as senior vice president of corporate real estate for the Walt Disney Co.
Welborne joined consulting firm HR&A Advisors Inc. at its downtown office as senior advisor earlier this year, arriving shortly after HR&A had been hired by Aerial Rapid Transit Technologies, a new company formed by Drew McCourt, son of Frank McCourt, the former Los Angeles Dodgers owner who retains an ownership stake in the parking lots surrounding the stadium.
The company unveiled in April a proposal to local transportation officials for a gondola line that would whisk people from Union Station to Dodger Stadium in five minutes. The project would cost an estimated $125 million. The Business Journal's Howard Fine recently led an interview with Welborne, HR&A's lead on project. Below are edited excerpts of her comments.
Why a gondola project to Dodger Stadium? Why not just stick with a bus line?
The bus line from Union Station to Dodger Stadium does pretty well, but it doesn't carry as many people as the Dodgers would like.
There was a study done some time ago on different ways to improve access to the stadium, which is actually pretty isolated, with only five entry points. This gondola concept was one of the ways that popped out. It flies above traffic … and you can easily scale heights with this technology. It may seem like an unexpected technology, but it actually makes a lot of sense.
How so?
When you understand the technology and that you can carry 5,000 people per hour per direction, it suddenly becomes urban transit. It's not just ski lift technology any more.
People tend to arrive at Dodger Stadium as early as two hours before game time to get their bobbleheads, meet friends, etc. So that's 10,000 people the gondola system can take to and from the game. The average game sees about 46,000 people, with a maximum capacity of 56,000, so [the gondola would have capacity to service] 15 percent to 20 percent of the total crowd. Suddenly, you're shaving off a lot of cars, the traffic around and inside the stadium is better, the air quality is better – and, besides, the gondola ride is fun. And Union Station is the other terminus because so many people take transit to there.
Prev Next
For reprint and licensing requests for this article, CLICK HERE.