Deals & Dealmakers: Blue Gets Green From Logitech
Portfolio of microphones, sound engineering tools fetch $117 million
Friday, August 3, 2018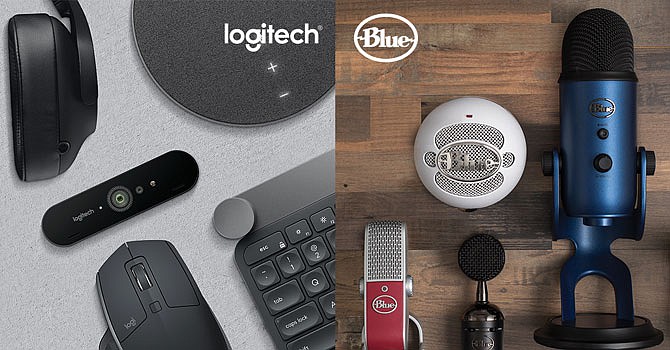 Newark-based computer accessory company Logitech Inc. purchased microphone manufacturer Blue Microphones Holdings Corp. in Westlake Village for $117 million in a cash deal that closed July 30.
Blue Microphones was a portfolio company of New York-based private equity firm Riverside Co.
The transaction adds Blue Microphones' studio microphones and sound engineering tools to Logitech's portfolio of software and hardware offerings. Currently the portfolio includes audio tech manufacturers such as Ultimate Ears, Logitech G and JayBird, along with video game hardware manufacturer Astro Gaming Inc.
Logitech Chief Executive Bracken Darrell said in a press release that "Logitech's acquisition of Blue Microphones will accelerate our entry into a growing market, and offers another way for us to help bring people's passions (from music to blogging) to life," adding that the opportunity with Blue is "exciting" and "an adjacent opportunity for us – a new way to grow – with additional synergies related to our existing gaming, PC webcam and audio categories."
The Blue Microphones acquisition is part of Logitech's plan to gain traction in the gaming sphere and make inroads with home and office video-calling technology. "We're an established leader in the broadcasting space with a strong product portfolio," Blue Microphones Chief Executive John Maier said, adding that "Logitech has design at its heart, tech know-how and global reach, and together we can do amazing things."
Logitech's $117 million acquisition of Blue Microphones is one of the company's highest-valued buys to date, second only to its purchase of video conferencing software firm Lifesize Communications Inc. for $405 million in 2009.
Brentwood-based Intrepid Investment Bankers was Blue Microphones financial representative on the deal. Intrepid also represented Blue Microphones when it sold to Riverside Co. in 2013.
Zooming Up in Value
Glendale online legal technology company LegalZoom.com Inc. announced July 31 it completed a $500 million funding round, valuing the company at roughly $2 billion.
The round was led by San Francisco-based Francisco Partners and London's GPI
Capital, with participation from Franklin Templeton Investments and Neuberger Berman.
LegalZoom was valued at $440 million in 2012 and was set to file for an IPO that year, but private equity outfit Permira Holdings acquired a controlling stake in the company for a reported $200 million and the public offering was subsequently called off.
"Since the Permira funds 2014 investment, LegalZoom has doubled revenue and enhanced its growth rate with exceptional profitability," Permira Partner Dipan Patel said in a statement. "We invested four years ago based on a compelling vision, only to see it come to life through great execution and continuous innovation."
Specific terms of the deal were not disclosed, but following the investment former Los Angeles Lakers star Kobe Bryant's venture capital firm Bryant Stibel will retain its entire ownership stake in LegalZoom. Bryant Stibel invested in LegalZoom in 2014.
Dipanjan "DJ" Deb and Neil Tolaney from Francisco Partners will join LegalZoom's board as part of the deal along with Khai Ha from GPI Capital.
"Delivering valuable solutions that naturally evolve into deeper relationships with customers has resulted in a rare combination of healthy profitability and accelerating revenue growth" LegalZoom Chief Executive John Suh said in a statement.
Reliance Adds KMS Cos.
Downtown-based Reliance Steel & Aluminum Co. announced Aug. 1 the acquisition of sheet metal fabrication companies, KMS Fab and KMS South Inc. Terms of the deal were undisclosed.
KMS Fab is based in Luzerne, Pa., and KMS South Inc. is in West Columbia, S.C. For the fiscal year ended Dec. 31, 2017, the KMS companies' combined net sales were $23.3 million, according to Reliance.
"Our acquisition of the KMS Companies fits well with our growth strategy of acquiring and investing in businesses that perform high levels of value-added processing," Gregg Mollins, Reliance's chief executive, said in a statement.
The deal was Reliance's second acquisition this year after its March 1 purchase of DuBose National Energy Services Inc. and its affiliate DuBose National Energy Fasteners & Machined Parts Inc., both of Cleveland, Ohio. Terms of that deal were undisclosed as well.
Reliance, a metals distributor, has 300 locations in 40 U.S. states and 13 other countries, according to its website. Its market cap is approximately $6.5 billion.
Have a deal tip? Henry Meier can be reached at hmeier@labusinessjournal.com or (323) 556-8321.
For reprint and licensing requests for this article, CLICK HERE.