Seats to Fill
Crowded venue market challenges Banc of California Stadium
Friday, August 3, 2018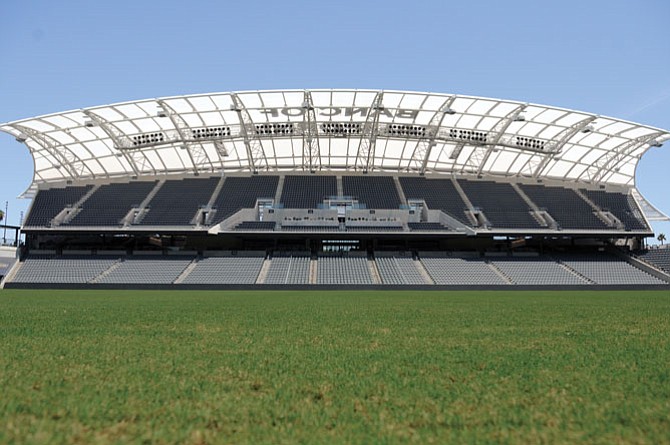 Adam Friedman has grand plans to go with a clear sense of the challenge facing the three-month old Banc of California Stadium, home of Major League Soccer's Los Angeles Football Club.
"If we were going to go ahead and develop a new entertainment and sports facility in the city of Los Angeles, which is already saturated with seat inventory, we wanted something unique and different," Friedman, president of Banc of California Stadium Entertainment, a division of LAFC Sports, said shortly before the July 25 match that pitted the venue's home team and sister operation against cross-town rival Los Angeles Galaxy.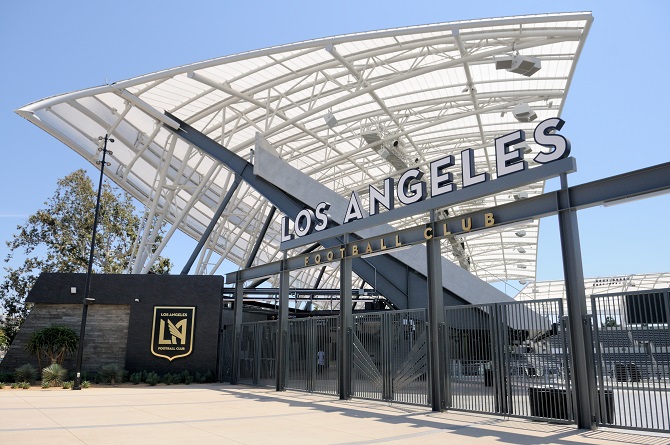 "I feel like this stadium will stand as an icon, not only here but across the country and globe for a long time," Friedman added.
A display of Friedman's vision came as a sell-out crowd of 22,000-plus cheered LAFC on against the Galaxy. Attendees were treated to skyline views of downtown Los Angeles to the north, and a sleek venue more akin to a contemporary hotel than the Los Angeles Sports Arena, which previously occupied the parcel at Exposition Park.
But it's not clear whether the venue can book non-soccer events, which is critical if its 30 owners – an eclectic group that ranges from Hollywood studio and sports veteran Peter Guber to comedian Will Ferrell and self-help guru Tony Robbins – want to recoup the $350 million investment that went specifically toward stadium construction.
Soccer is a limited income source, with only 17 regular-season MLS home matches each year.
The most valuable MLS team, according to Forbes magazine, is the Galaxy, which play at Carson's StubHub Center. Forbes put the Galaxy's value at $315 million, with operating income of $9 million annually.
Friedman acknowledged that part of any operating income is then sent to MLS due to a revenue sharing agreement between the league's teams. About 30 percent of ticket sales, for example, are sent to the league.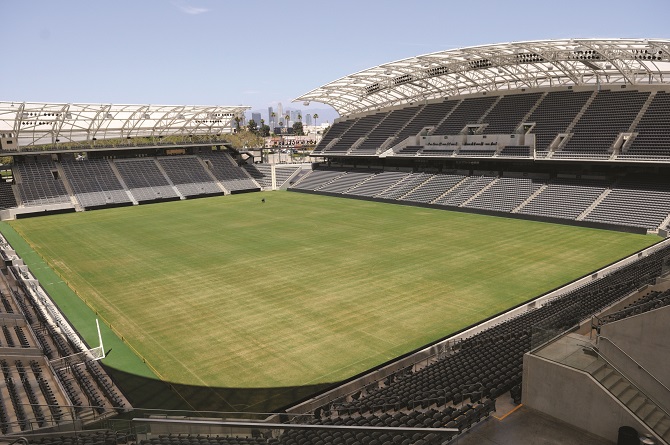 A sports stadium is typically expected to return about 8 percent of its total cost per year in operating profits, said Roger Noll, a sports economist at Stanford University. That translates to around $25 million in yearly operating income for Banc of California Stadium – nearly three times what the Galaxy made last year.
"Operating income from an MLS team cannot possibly justify a $350 million investment," Noll said.
That puts Banc of California Stadium in the highly competitive market for live music shows and festivals, competing with the Staples Center, a refurbished Forum, and the Hollywood Bowl, among other sites.
Prev Next
For reprint and licensing requests for this article, CLICK HERE.