Belkin Buy Raises $866M Question
TECHNOLOGY: Key Apple supplier aims to diversify
Friday, April 27, 2018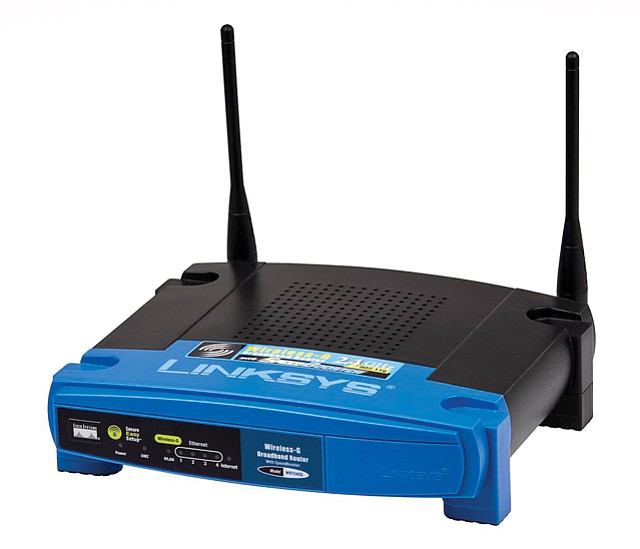 Foxconn Technology Co. Ltd.'s recent buy of Belkin International Inc. in Playa Vista sets up a balancing act for the Taiwan-based behemoth of contract manufacturing and key supplier for Apple Inc.
Foxconn signaled it has ambitions of its own in the U.S. with the $866 million deal announced last month, which gives it an established consumer brand of cables and accessories for Apple's iPhone. The move doesn't necessarily point to a collision course with Apple, but it does put Foxconn into its biggest customer's domestic market.
Playa Vista-based Belkin's recent performance – $4.7 million in earnings on $780 million in sales last year came to a razor-thin margin of 0.6 percent, according to a Bloomberg report based on filings in Taiwan – has some observers calling it an overpay by Foxconn.
Others, particularly in the venture capital community, see the possibility of a larger strategy, with Belkin's namesake brand and several others the company has acquired over the years as the underpinning.
"Hearing their lack of earnings, it seems like a steep price," Eric Schiffer, president of Tech Coast Angels Los Angeles said. "What Foxconn does get by buying Belkin is distribution of Belkin's products in a lot of retailers. They could expand that product line. It's tough to get in to begin with."
Neither Belkin nor Foxconn would speak on this matter beyond their press releases.
Retail shelf space would be new for Foxconn, which until now has made products for other brands. Nearly half of its $158 billion in annual revenue is tied to manufacturing iPhones.
Belkin's brand isn't on par with Apple or other tech giants, but it is a household name for iPhone accessories such as cases, chargers and cords. It goes beyond its namesake product lines with routers, smart home devices and other gear under the banner of Linskys, Wemo and Phyn – giving Foxconn four brands for the price of one.
"Foxconn needs brand and distribution in the U.S.," said William Hsu, partner at Mucker Capital. "They can't be a contract manufacturer forever. That's a low margin business with a limited lifespan."
How much Belkin's stable is worth remains to be seen. Linskys, the most notable brand of the four, was salvaged by Belkin in 2013 in what some analysts believed was a fire sale by Cisco Systems Inc. The Silicon Valley-based gear outfit bought router maker Linskys in 2003 for $500 million, but never managed to make sense of the unit. Linksys slumped after an ill-timed push to diversify into hand-held cameras – a brief trend that was overtaken by smart phones.
Tech Coast Angels L.A.'s Schiffer points out that the $866 million purchase price for Belkin is a relatively small risk with potentially big rewards for Foxconn. Belkin isn't the top of its class – "certainly not a premium brand compared to Rocketfish," Schiffer said – but it does have a place in the U.S. retail market.
The deal also comes with Foxconn well on its way to establishing a manufacturing presence here, with a $10 billion factory in Wisconsin in the works.
"The U.S. government has been placing limits on foreign companies buying U.S. electronic companies," Schiffer said. "It could make them more of a U.S. based company with the Belkin subsidiary. If they're viewed more as a U.S. company than a Taiwanese company, maybe they'll be allowed to do more deals in an area the U.S. government views as sensitive" (see related coverage, CFIUS, page 5).
The prize at stake in the balancing act Foxconn appears to have taken on with Belkin could be a reduction of its dependence on Apple.
"If you're running a business and half your business is from one customer, it's scary," Schiffer said. "If that customer decides not to work for you, you go under. It makes sense for them to diversify."
An over-reliance on one customer also diminishes leverage on pricing in the already low-margin business of wholesale manufacturing.
Potential threat?
Foxconn's newfound ability to sell consumer products related to the iPhone could lead Apple to view it as a potential competitor.
Belkin already sells products through the Apple Store, and Foxconn Chief Executive Sidney Lu made it clear that selling smart home products is a priority – calling out a segment that would allow it to sell through, rather than compete with, Apple.
"Integrating Belkin's best-in-class capabilities and solutions into FIT (Foxconn Interconnect Technology Limited, a subsidiary of Foxconn), we expect to enrich our portfolio of premium consumer products and accelerate our penetration into the smart home," said Lu in a prepared statement.
Schiffer said Apple is unlikely to view Belkin as a threat for now, but that could change if Foxconn applies its manufacturing expertise to boost the quality of its newly acquired brands' offerings.
"The Apple brand charging cords all sell at a premium price," Schiffer said. "I don't know if they're going to view it as a competitive thing at this point because they don't have the same consumer perception. But if Foxconn decides to add a premium brand, that might not go down so well."
Pipkin's role
Chet Pipkin, founder and chief executive of Belkin, will stay on and continue to operate Belkin as a subsidiary of Foxconn.
"This move will accelerate our vision of delivering technology that makes the lives of people around the world better, more convenient and more fulfilling," Pepkin said in a statement.
Pipkin owned 95 percent of the company, with the other 5 percent belonging to Boston, Mass. private equity firm Summit Partners.
"[We'll] leverage its world-class manufacturing capability to enhance Belkin's operating efficiency and competitiveness," Pipkin said. "The transaction also grants us access to more resources to invest in our people and to aggressively pursue opportunities in the marketplace."
Pipkin could not be reached for additional comment, and is known for keeping a low profile. Since founding Belkin in 1983, he has been active in the Los Angeles community, serving on the boards of local nonprofits including Wiseburn 21st Century Charter Schools, Da Vinci Schools, YMCA of Metropolitan Los Angeles, and Children's Hospital Los Angeles.
For reprint and licensing requests for this article, CLICK HERE.