LAX Passenger Traffic Up 6.6 Percent; International Jumps 12 Percent
Thursday, April 26, 2018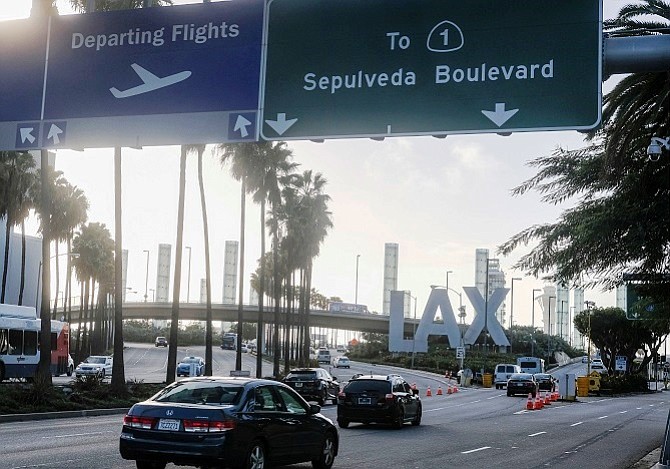 Passenger traffic at Los Angeles International Airport rose 6.6 percent in March – including a nearly 12 percent jump in international travelers – and was up 6 percent for the first quarter, according to figures released April 26 by airport officials.
Los Angeles World Airports, the L.A. city agency that runs LAX, reported more than 7.2 million passengers went through the airport in March, up from nearly 6.8 million in March of last year.
International passenger traffic surged 11.7 percent to nearly 2.1 million in March as LAX added 11 new international nonstop flights in 2017, including destinations such as Shenzen, China, and Acapulco, Mexico.
Domestic traffic rose 4.6 percent in March to 5.1 million.
For the first quarter, just under 20 million passengers went through LAX, up from 18.8 million in the first quarter of last year. International passenger traffic rose 8.2 percent to 5.9 million, while domestic traffic rose 5 percent to 14 million.
The amount of air cargo tonnage moving through LAX was virtually flat in March at 205,950 metric tons, dropping 0.1 percent from last March. For the first quarter, air cargo tonnage was up 4.1 percent to 565,163 tons.
Economy, education, energy and transportation reporter Howard Fine can be reached at hfine@labusinessjournal.com. Follow him on Twitter @howardafine
For reprint and licensing requests for this article, CLICK HERE.