Surf Air Adds 20 Global Destinations to Offerings
Thursday, April 19, 2018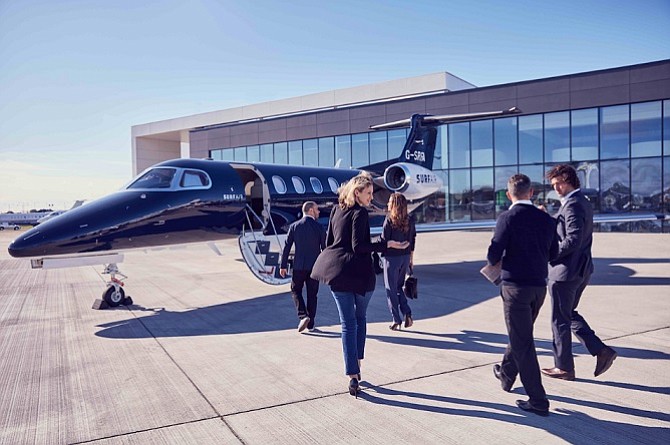 Surf Air, the Los Angeles-based airline that offers unlimited flights for a monthly subscription, announced partnerships with JetClass and BLADE, giving customers access to additional domestic and international locations.
The global expansion, which includes 20 new flight destinations such as Milan, Zurich, Luxembourg, Munich, Brussels, Vienna, Geneva, Basel and Nice, will be operated by JetClass, Surf Air's new European partner. Global members can book these JetClass flights through the Surf Air app for a subscription rate of $3,950 a month.
"Surf Air has grown quickly through both innovation and a dedication to give its members the very best experience. This new expansion demonstrates our commitment to building a global membership base on our subscription and technology platform matched with vetted partners who provide the best experience for private travel," said Sudhin Shahani, chairman and chief executive of Surf Air.
Surf Air's domestic partnership is with BLADE for the summer of 2018, and gives Surf Air premium members access to Blade's flight routes and airport lounges. This package costs $2,950 and includes flights in California, Texas and the new East Coast routes. Blade's East Coast services include helicopter and seaplane flights between New York City and Quogue, Southampton, East Hampton, Montauk and Newport, as well as flights between New York or Westchester and Nantucket. Blade also services the Jersey Coast from Deal to Long Beach Island and runs daily Blade Bounce Airport transfers between Manhattan and all area airports.
On top of the global and domestic membership levels, Surf Air also introduced a plan for the infrequent traveler called Surf Air Escapes. This tier is a lower subscription fee with incremental fees on a per flight basis, though the company did not disclose the price in the press release.
Technology reporter Eli Horowitz can be reached at ehorowitz@labusinessjournal.com. Follow him on Twitter @coachhorowitz13 for the latest in L.A. tech news.
For reprint and licensing requests for this article, CLICK HERE.